Alibaba to launch distribution hub in Malaysia for SE Asia: sources
2017-03-19 23:59:15 GMT
2017-03-20 07:59:15(Beijing Time)
Global Times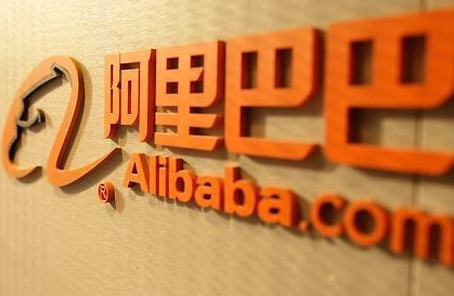 Photo: Internet
Chinese e-commerce giant Alibaba Group Holdings will set up a regional distribution hub in Malaysia to cater to its fast-growing business in the region, Reuters reported Saturday, citing two sources aware of the discussions.
The hub would be sited within the KLIA Aeropolis, a development led by airport operator Malaysia Airports Holdings that is expected to generate more than 7 billion ringgit ($1.58 billion) worth of domestic and foreign investments.
Alibaba Executive Chairman Jack Ma and Malaysian Prime Minister Najib Razak are expected to announce the plans at an event in Kuala Lumpur this week, the sources said.
The hub will be set up with the help of Malaysian state-linked agencies. It was not clear whether Alibaba would invest any funds in the project.
"Kuala Lumpur International Airport (KLIA) has existing facilities for Alibaba Group to conduct a trial of their distribution services here, and if [Alibaba] decides to expand, there is the option to build more on other [undeveloped] sites in the KLIA Aeropolis," one source said.
Alibaba and the Malaysian prime minister's office did not respond immediately to requests for comment.
Najib appointed Ma as his government's digital economy adviser during an official trip to China in November.
Malaysian media reported that Ma, whose Alibaba owns Chinese online shopping business Taobao, would help steer Malaysia's e-economy development with the implementation of online payment and banking.
"Many people see Malaysia as an emerging hub next to Singapore. Malaysia may not be able to take all of Singapore's business but it is a good choice [logistically]," one source said.
This would mark Alibaba's first investment in Malaysia. The company invested $1 billion last year to control Singapore-based e-commerce platform Lazada, Southeast Asia's largest online shopping platform.
It also increased its shareholding in Singapore Post to 14.4 percent from the 10.2 percent acquired in 2014 and bought a 20 percent stake in Thai e-payment service, Ascend Money.
Ties between Malaysia and China have blossomed in recent months with a surge of investments from China.
China agreed to buy assets of troubled state fund 1MDB for $2.3 billion in December 2015.
Najib returned from November's Beijing visit with 14 agreements worth $34.4 billion, which included an agreement to buy four Chinese naval vessels and collaboration to build rail projects in Malaysia.