China consortium to invest in Aramco
2017-04-21 01:33:11 GMT
2017-04-21 09:33:11(Beijing Time)
Global Times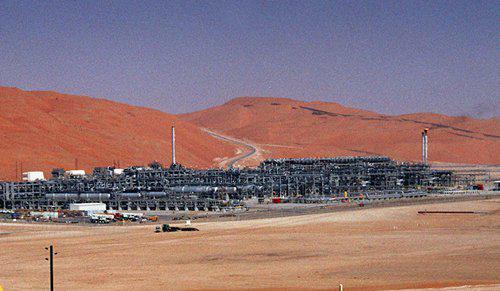 A Saudi Aramco plant Photo: IC
China is creating a consortium, including State-owned oil giants and banks and its sovereign wealth fund, which will act as a cornerstone investor in the IPO of Saudi Aramco, people with knowledge of the discussions told Reuters.
Saudi Aramco, a key exporter to China along with Russia's Rosneft, is due to list next year, with a potential $100 billion equity sale that is expected to be the world's largest to date.
The planned Chinese investment makes it more likely that the national energy giant would seek a listing in Asia, with Hong Kong currently the frontrunner among bourses in the region, the same people said.
Reuters reported earlier this month that Saudi Aramco's board would meet in Shanghai in May, its first meeting in China in seven years, as Chinese and Asian investors eye the share offering from the world's biggest oil exporter.
Saudi officials have said Chinese companies were interested in investing in the Aramco IPO as China - the second-biggest consumer of oil globally - seeks to secure crude supplies.
Several sources with knowledge of the discussions said China Investment Corp, the country's $800 billion sovereign wealth fund, oil majors Sinopec and PetroChina and the country's State-run banks are among the State-backed entities set to participate in the investment consortium.
They did not identify the banks. Reuters reported in February that Industrial and Commercial Bank of China International Holding and China International Capital Corp were among the Chinese banks pitching for a role in the IPO.
One person involved in discussions between Aramco and potential Chinese investors said the ultimate size of the consortium's stake has not yet been decided. That source said the entity that would lead the consortium has also not been decided, with many State-run groups interested in the high-profile role. That is likely to be decided by China's cabinet, the State Council, over the coming months.
The State Council Information Office, CIC, Sinopec and PetroChina did not respond to requests for comment.