China's Anta Sports to purchase its Finnish counterpart
2018-09-13 05:41:43 GMT
2018-09-13 13:41:43(Beijing Time)
Sina English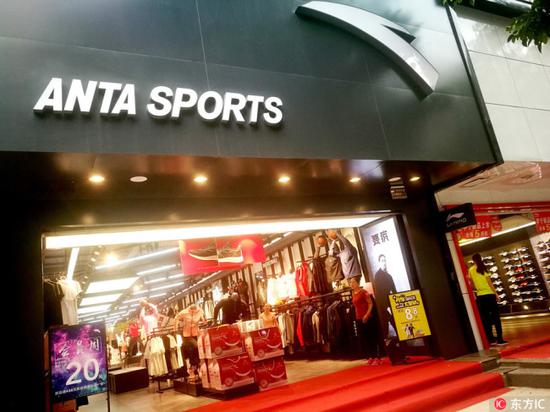 An Anta store located in Huaibei, Anhui Province is seen here. [Photo: IC]
Chinese sports brand Anta issued a notice at Hong Kong Exchanges on Wednesday that it will make a joint offer with private equity firm Fountain Vest to acquire its Finnish counterpart Amer Sports. The price is around 4.6 billion euros (5.3 US dollars).
One day earlier, Amer Sports announced that it had received a takeover offer from Anta and Fountain Vest. Its stock price closed at 34.64 euros, a gain of 20% over the day before.
Anta said it plans to purchase all Amer Sports stocks at 40 euros per share. Anta has acquired several popular global brands in recent years, such as Descent, Kolon and Fila.
Acquisitions have been profitable for the company. In the first half of this year, Fila's growth rate reached 85%, said Anta CEO Zheng Jie.
Anta Sports' revenue stood at 10.5 billion yuan from January to June, with a gross profit rate of 54.3%.
Source: China Plus