Forbes China releases top 10 CEO list
2018-09-26 08:30:19 GMT
2018-09-26 16:30:19(Beijing Time)
Sina English
(ECNS) - Pony Ma of Tencent, Daniel Zhang Yong of Alibaba and Wang Zuji of China Construction Bank Corp took the top three spots in the latest ranking of best chief executive officers as compiled by Forbes China.
The ranking covers those who have been in the role of CEO for three consecutive years in companies listed on the Shanghai and Shenzhen A-share markets, Hong Kong and other overseas markets. The ranking of 50 CEOs is based on considerations including performance and capitalization of companies, net profits and net growth.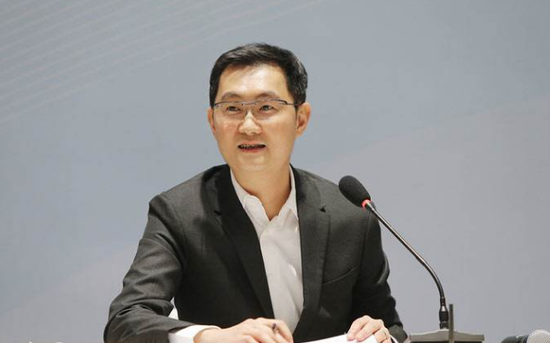 Pony Ma, CEO of Tencent
The largest proportion of CEOs on the list, about 14 percent, are working in software and service, food, beverage and tobacco, and raw material industries.
Li Baofang of China's signature high-end spirit maker Kweichow Moutai, 60, ranked fourth. Zhao Ping of Chongqing Fuling Zhacai Group, which produces pickled mustard tubers, also made the list, indicating the contribution of the consumer sector to the overall economy.
Dong Mingzhu of air-conditioning giant Gree, 64, ranked 20th on the list, but is first among female CEOs.
Thirty-nine-year-old Tang Yan, co-founder and CEO of Momo, a popular Chinese social media site, is the youngest on the list, ranked 13th, followed by the second-youngest CEO, Wang Gaofei of Sina Weibo, at 40.