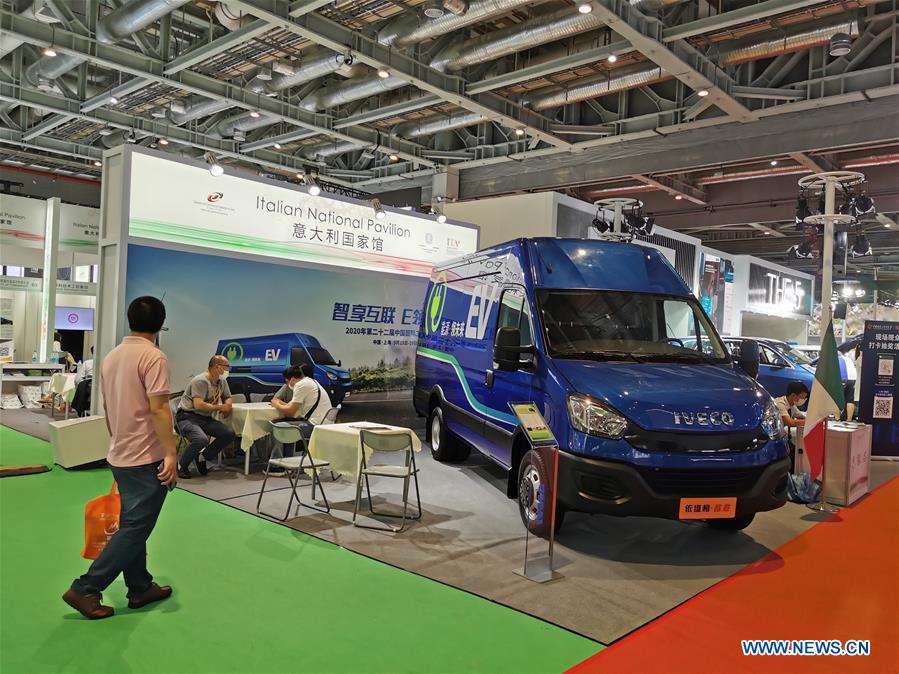 People visit the Italian National Pavilion at the China International Industry Fair in Shanghai, east China, Sept. 15, 2020. The five-day China International Industry Fair opened at the National Exhibition and Convention Center (Shanghai) on Tuesday, which attracted over 2,000 enterprises from 22 countries and regions. (Xinhua/He Xiyue)
SHANGHAI, Sept. 15 (Xinhua) -- The 22nd China International Industry Fair (CIIF) opened on Tuesday in Shanghai, with over 2,000 enterprises participating in the five-day event.
Covering a total display area of 245,000 square meters, this year's CIIF focuses on the latest developments and combinations of the Internet and industry, with the theme of "Intelligence & Interconnection, Empowering New Industrial Development."
Nine professional exhibition sectors have been set up to cover industrial areas, including basic manufacturing materials, key components, and advanced manufacturing equipment.
Xin Guobin, vice minister of the Ministry of Industry and Information Technology, said he hoped all parties could make use of the platform to showcase their new products and exchange new technologies so as to jointly promote the development of global industries.
Launched in 1999, the CIIF has become one of the most influential platforms for international trade, exchanges, and cooperation on industrial scope. Enditem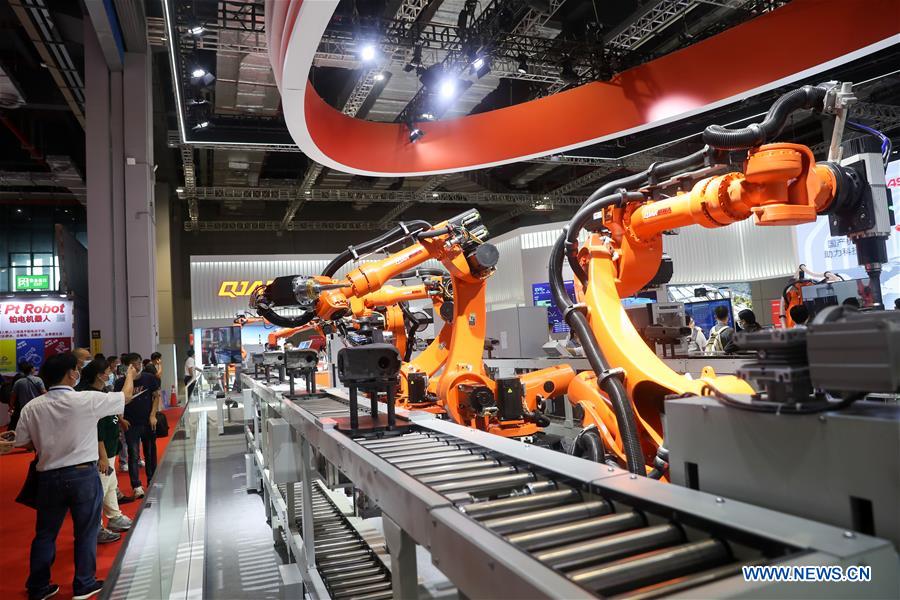 People watch industrial robots at the China International Industry Fair in Shanghai, east China, Sept. 15, 2020. The five-day China International Industry Fair opened at the National Exhibition and Convention Center (Shanghai) on Tuesday, which attracted over 2,000 enterprises from 22 countries and regions. (Xinhua/Ding Ting)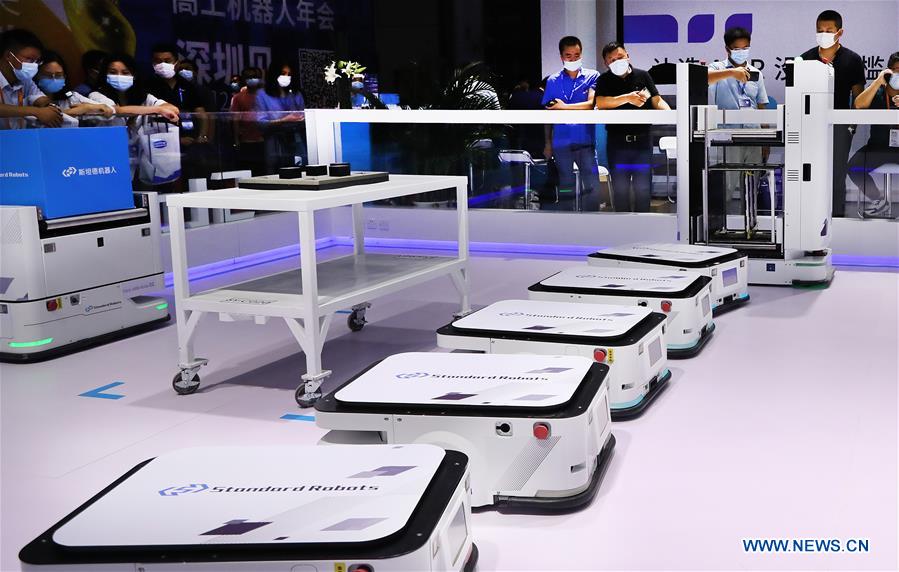 Photo taken on Sept. 15, 2020 shows a group of transport robots at the China International Industry Fair in Shanghai, east China. The five-day China International Industry Fair opened at the National Exhibition and Convention Center (Shanghai) on Tuesday, which attracted over 2,000 enterprises from 22 countries and regions. (Xinhua/Fang Zhe)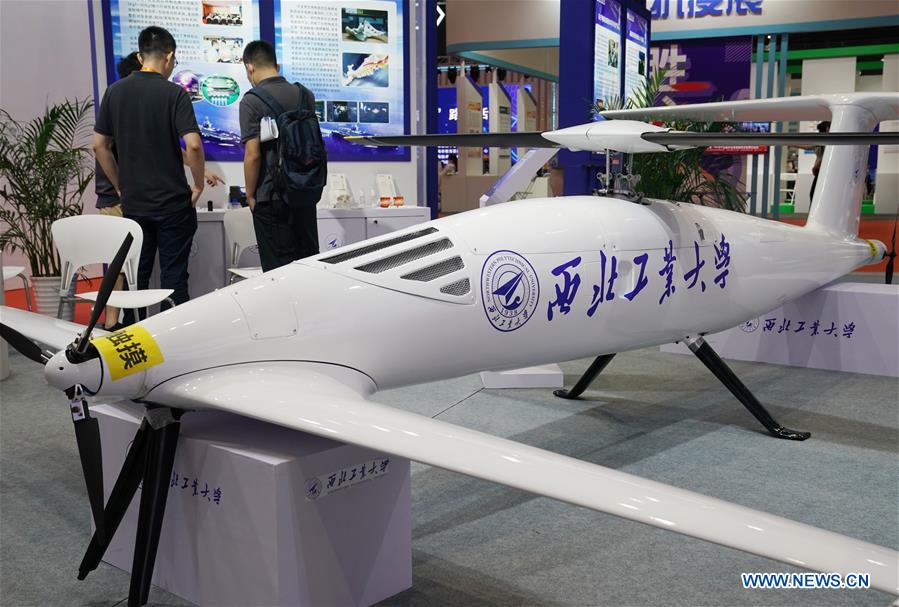 A vertical take-off and landing drone is displayed by Northwestern Polytechnical University at the China International Industry Fair in Shanghai, east China, Sept. 15, 2020. The five-day China International Industry Fair opened at the National Exhibition and Convention Center (Shanghai) on Tuesday, which attracted over 2,000 enterprises from 22 countries and regions. (Xinhua/Liu Ying)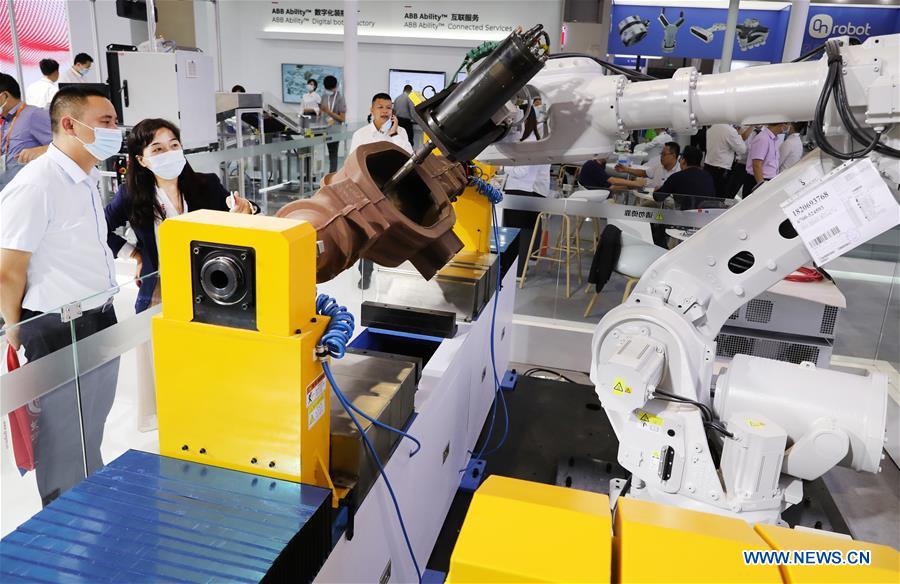 People watch an industrial robot at the China International Industry Fair in Shanghai, east China, Sept. 15, 2020. The five-day China International Industry Fair opened at the National Exhibition and Convention Center (Shanghai) on Tuesday, which attracted over 2,000 enterprises from 22 countries and regions. (Xinhua/Fang Zhe)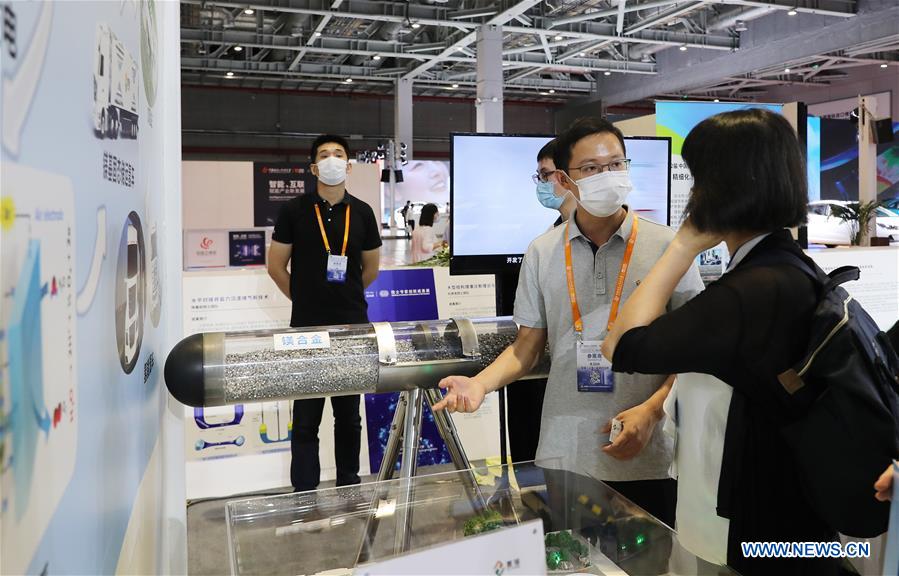 A staff member (2nd R) introduces the research results to a visitor at the China International Industry Fair in Shanghai, east China, Sept. 15, 2020. The five-day China International Industry Fair opened at the National Exhibition and Convention Center (Shanghai) on Tuesday, which attracted over 2,000 enterprises from 22 countries and regions. (Xinhua/Fang Zhe)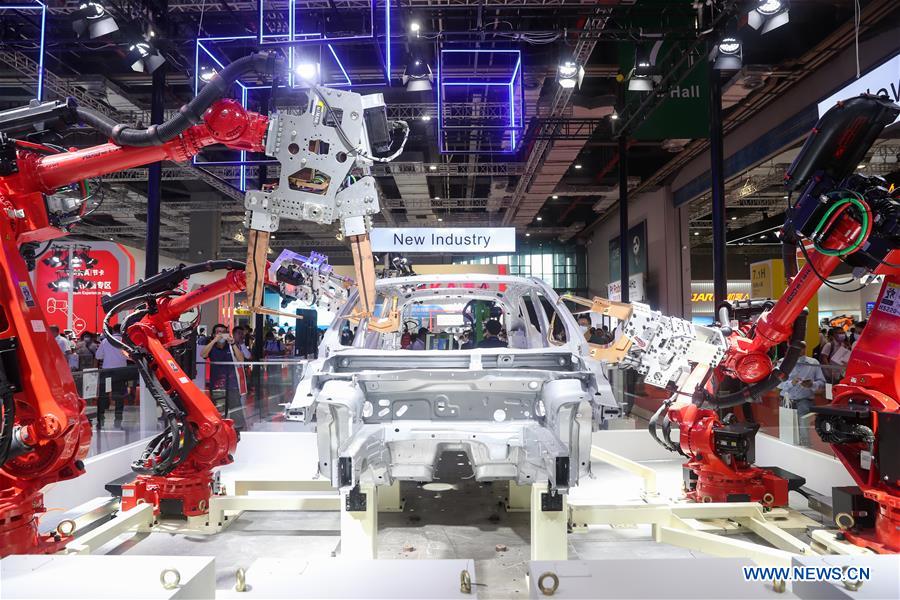 Photo taken on Sept. 15, 2020 shows the industrial robots at the China International Industry Fair in Shanghai, east China. The five-day China International Industry Fair opened at the National Exhibition and Convention Center (Shanghai) on Tuesday, which attracted over 2,000 enterprises from 22 countries and regions. (Xinhua/Ding Ting)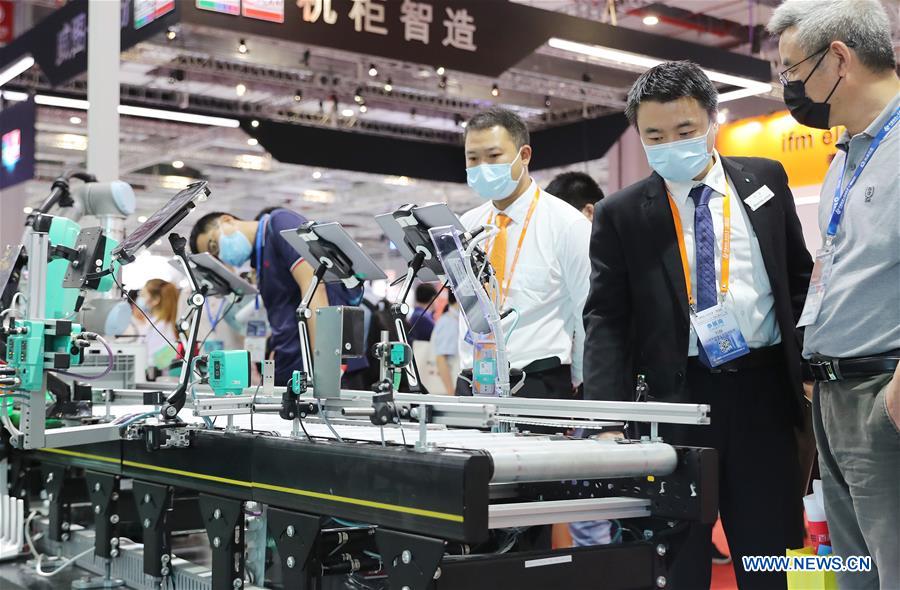 A staff member (2nd R) introduces the exhibit to a visitor at the China International Industry Fair in Shanghai, east China, Sept. 15, 2020. The five-day China International Industry Fair opened at the National Exhibition and Convention Center (Shanghai) on Tuesday, which attracted over 2,000 enterprises from 22 countries and regions. (Xinhua/Fang Zhe)