InPics: Digital yuan gains popularity amid broader trial use
2022-01-04 04:13:50 GMT
2022-01-04 12:13:50(Beijing Time)
Xinhua English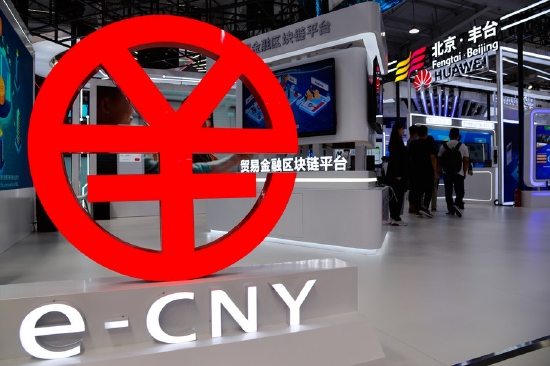 Photo shows the e-CNY booth in financial services exhibition hall during the 2021 China International Fair for Trade in Services (CIFTIS) in Beijing, capital of China, Sept. 4, 2021. (Xinhua/Xu Qin)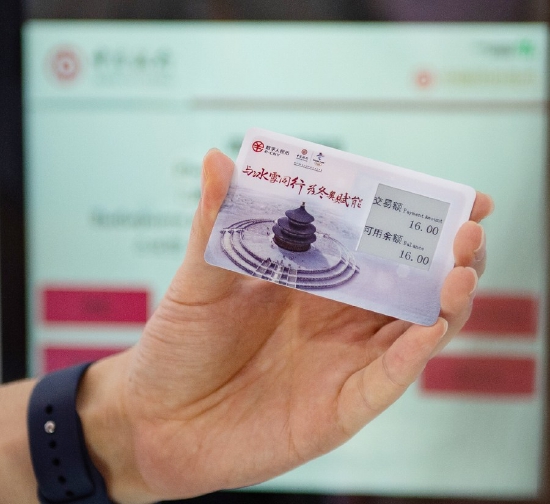 A visitor demonstrates e-CNY payment card during the 2021 China International Fair for Trade in Services (CIFTIS) in Beijing, capital of China, Sept. 4, 2021. (Xinhua/Chen Zhonghao)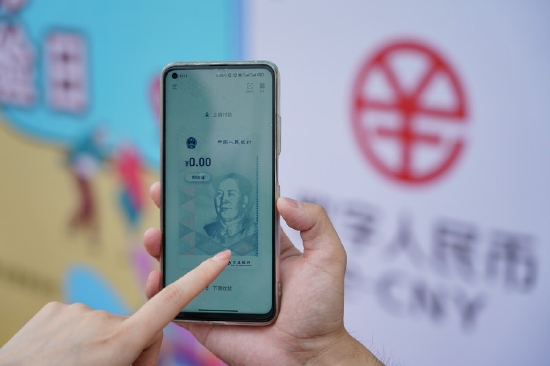 A staff member of the Bank of Communications demonstrates the use of the online wallet of digital RMB at the Happy Valley Beijing theme park the in Beijing, capital of China, June 16, 2021. (Xinhua/Chen Zhonghao)
Photo taken on May 8, 2021 shows a digital Chinese yuan (e-CNY) payment card used at the first China International Consumer Products Expo in Haikou, capital of south China's Hainan Province. (Xinhua/Guo Cheng)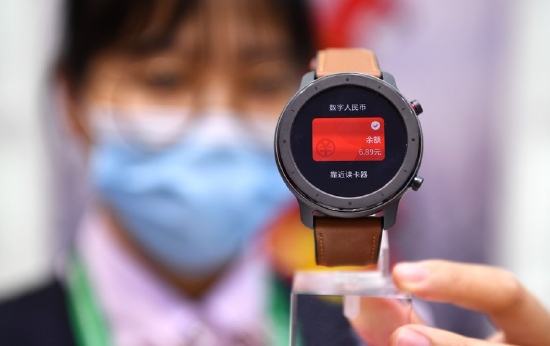 A staff member displays a mobile payment terminal for digital Chinese yuan (e-CNY) at the first China International Consumer Products Expo in Haikou, capital of south China's Hainan Province, May 8, 2021. (Xinhua/Guo Cheng)
BEIJING, Jan. 4 (Xinhua) -- China's digital fiat currency, or the e-CNY, has evolved into an ever-expanding presence in Chinese people's lives and has shown more charm thanks to growing application scenarios.
Since its debut in late 2019, the digital yuan has been accessible in 10 Chinese cities, including Beijing, Shanghai and Shenzhen, with its applications ranging from bill settlements in restaurants to transactions on the futures market.
As of Oct. 22, over 140 million personal wallets had been opened, with the transaction volume totaling near 62 billion yuan (about 9.72 billion U.S. dollars), according to the People's Bank of China, the country's central bank.
Meanwhile, a total of 1.55 million merchants now support digital yuan wallet transactions covering areas including public utilities, catering services, transportation, shopping and government affairs.