Suborbital rocket successfully launched
2018-09-08 01:40:24 GMT
2018-09-08 09:40:24(Beijing Time)
Xinhua English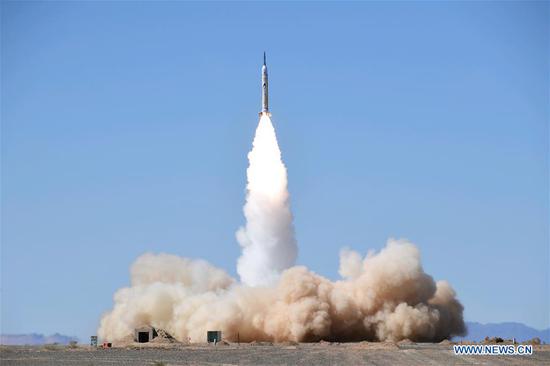 A suborbital rocket developed by a private Chinese company was successfully launched at 12:10 p.m. Friday from the Jiuquan Satellite Launch Center in northwest China.
The OS-X1, developed and produced by One Space, can reach a speed of Mach 4.5 in load flight.
Suborbital rockets usually have a flight path of less than one complete orbit of the Earth. They can reach an altitude of more than 100 km above sea level and then fall back to Earth. Suborbital rockets or satellites are primarily used for scientific experiments.
This was the company's second launch this year.