Xi Jinping: We cannot make it if we close the door bending on our own development
2012-12-05 11:57:06 GMT
2012-12-05 19:57:06(Beijing Time)
SINA English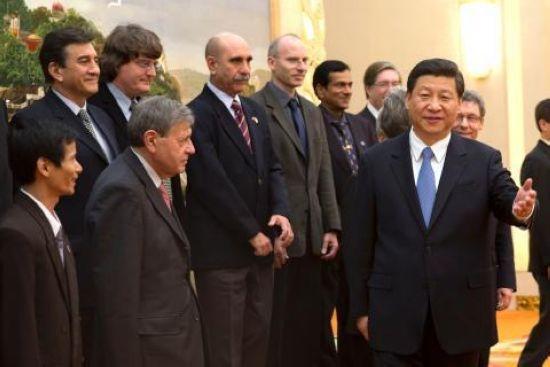 Xi Jinping, general secretary of the Communist Party of China (CPC) Central Committee, discussed with foreign experts on an extensive range of issues Wednesday in Beijing. (Photo/Chinanews)
Xi Jinping met with foreign experts Wednesday in Beijing. It is Xi's first meeting with foreign guests as CPC's chief.
Xi said when greeting his foreign guests that China will adhere to the basic state policy of opening to the outside world, with no shake, no seal-off, and no rigidity.
Xi stressed China's development is neither self-concerned nor beneficial only to itself by harming others, and China's development is not the one featuring "I win; You lose".
China's development will never pose a challenge or a threat to others, Xi added.