Grassroots proposals to NPC&CPPCC
2013-03-01 03:01:14 GMT
2013-03-01 11:01:14(Beijing Time)
SINA English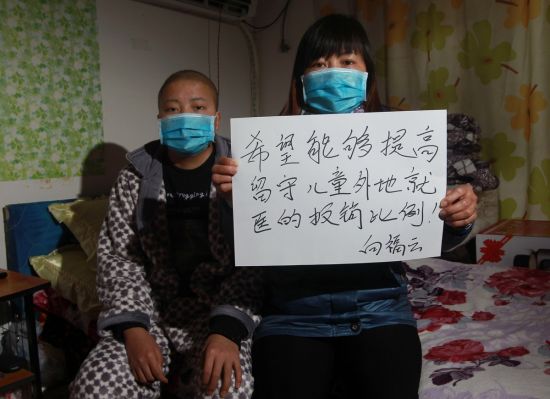 Xiang Fuyun from Sichuan Province and her 13-year old son who was diagnosed with leukemia last year are in Shanghai to seek medical care.
The daunting medical bills make the impoverished family feel hopeless.
Xiang wishes the government to introduce new policy to raise medicare reimbursement for leftover children who seek medical care out of their hometown.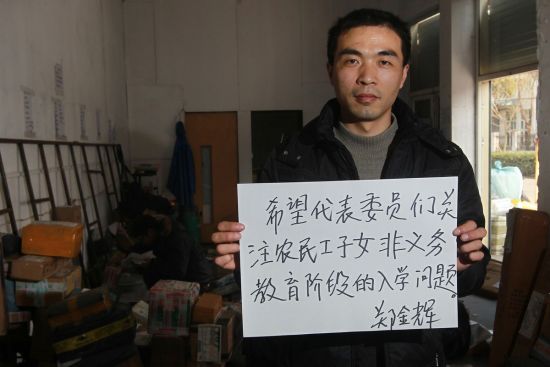 Zheng Jinhui came to Shanghai ten years ago. Before he steps up as an express company manager, he changed 5 jobs.
Zheng says what concerns him most is the college entrance exam policy involving immigrant children.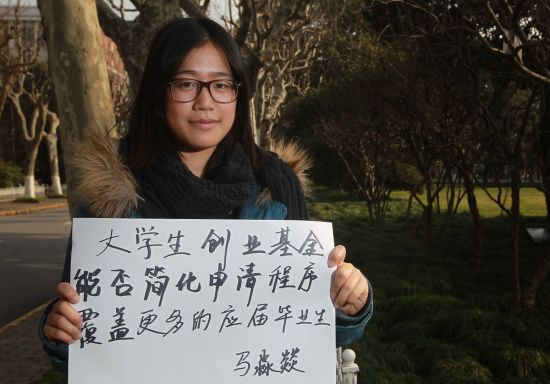 Ma Miaoyi, a junior student, is conducting a social survey on university students' innovative undertaking.
She hopes the government can provide comprehensive support for students' innovative undertaking and simplify the procedures to apply for seed money.
Cao Fajin, a cleaner, works over 12 hours every day and barely has no day off.
He calls on people from all works of life to pay attention to sanitation workers to reduce their work pressure and raise their salaries.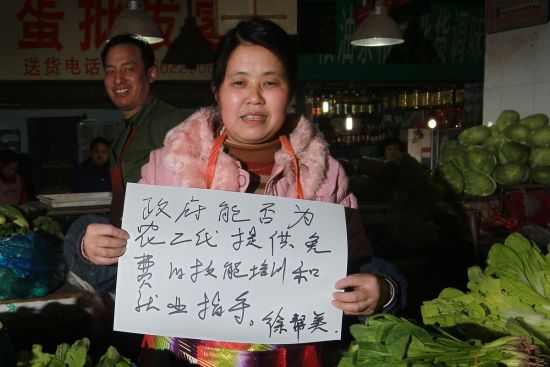 Xu Bangmei, a vegetable vendor, has two sons who work at a restaurant after they graduated from technical secondary school.
Xu wants the government to provide free skill training and vocational counsel for farmers' children. Therefore, they could be skilled in some kind of work and win more work opportunities in the city.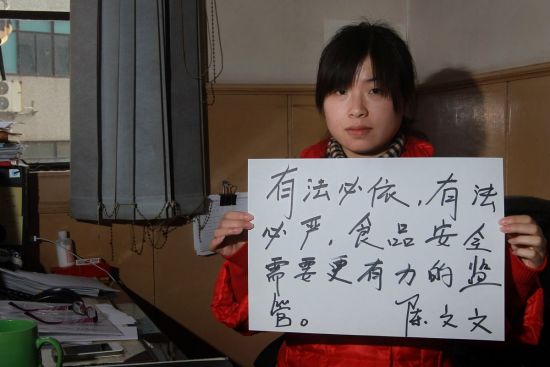 Chen Wenwen is an employee of a state-owned company. She worries about food safety as scandals with tainted food were reported repeatedly.
"I'm afraid to eat out, so I cook food at home every day," Chen complains.
She believes that the food industry needs more strict regulations and those breaking the rules should be punished severely.