Teacher suspended for trading kiss for diploma
2013-08-21 23:58:54 GMT
2013-08-22 07:58:54(Beijing Time)
Shanghai Daily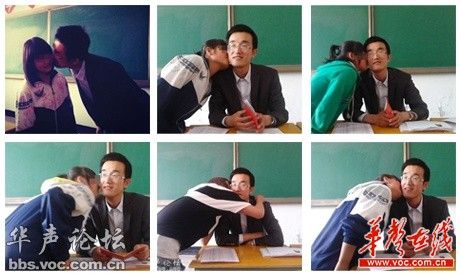 (Photo: Agencies)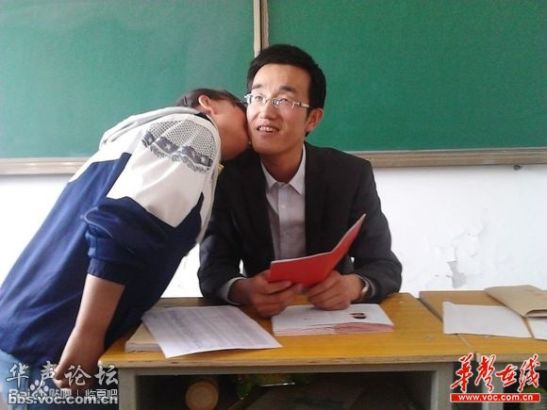 (Photo: Agencies)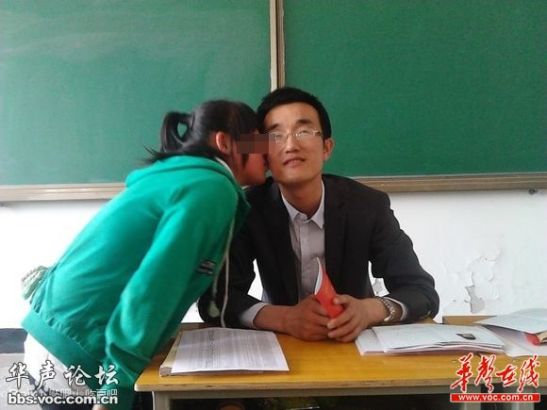 (Photo: Agencies)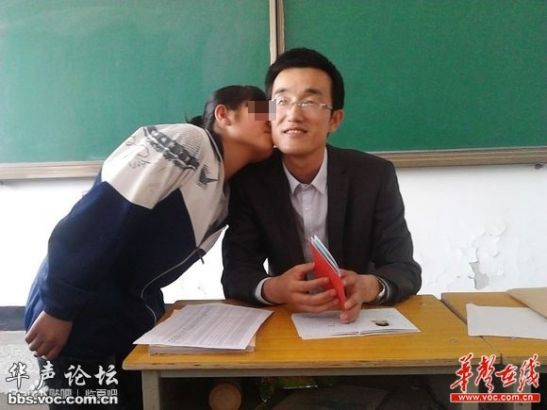 (Photo: Agencies)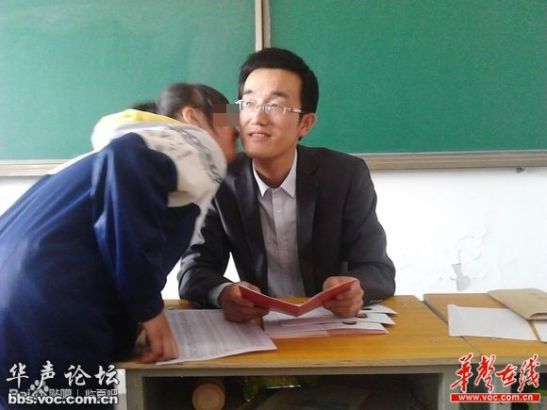 (Photo: Agencies)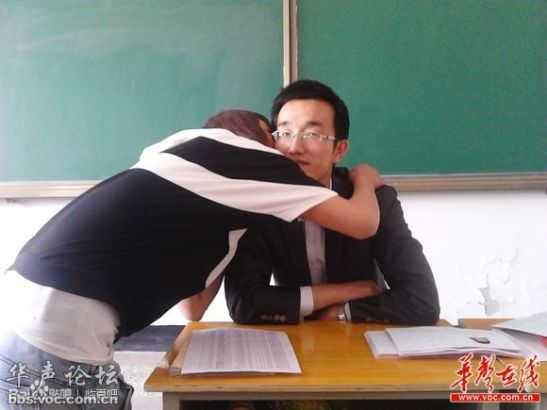 (Photo: Agencies)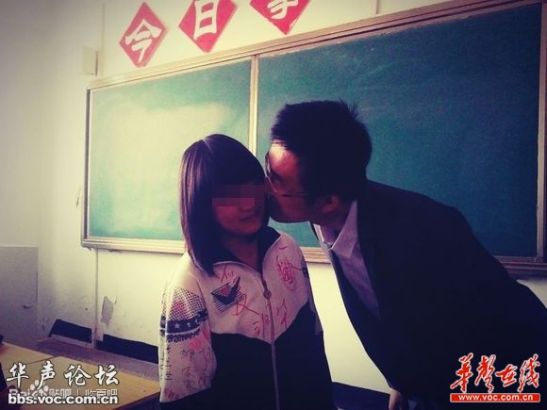 (Photo: Agencies)
A high school teacher in northwest China's Gansu Province has been suspended from his position today as he held the diplomas of all the girls in his class and forced them to kiss him on the cheek.
An Internet commenter in Linxia County of the province said last night that Zhang Runhua, a teacher of seniors at local Tuqiao High School, forced all the schoolgirls in his class to kiss him on the cheek or let him kiss them. The whistleblower said these girls could not get their diplomas from Zhang without a kiss.
The netizen also uploaded some photos that showed Zhang kissing a girl and being kissed by other girls in the classroom. He was smiling in most of the photos.
An official surnamed Wang with the high school later confirmed to local media that the man in the photos was Zhang. One of Zhang's colleagues said Zhang was an excellent teacher.
Linxia Education Bureau suspended Zhang this morning and sent investigators to the school for more details.