Retired professor disqualified of teaching for sexual harassment
2014-10-12 10:30:14 GMT
2014-10-12 18:30:14(Beijing Time)
SINA English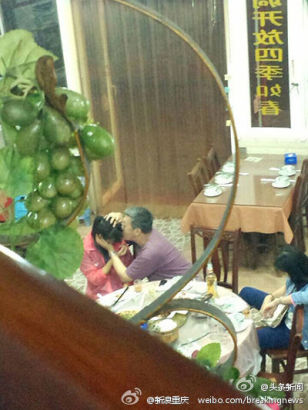 Photo: Weibo.com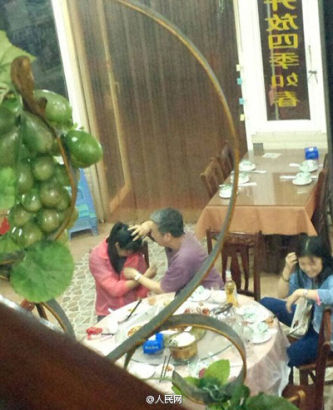 Photo: Weibo.com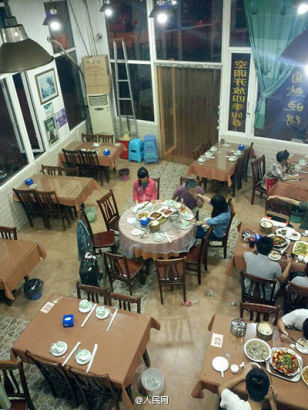 Photo: Weibo.com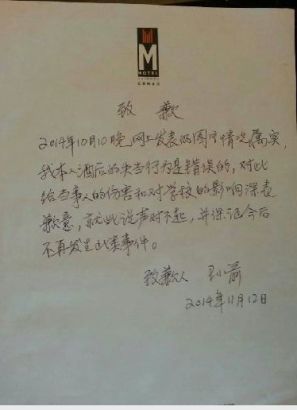 Apology letter by Wang Xiaojian.
Three photos of a college professor kissing two young women in a restaurant have been posted online on October 10, raising heated discussions on Weibo immediately.
In the three photos, a gray-haired man sat between two young women in a restaurant. The man kissed the face of the woman on his right and the hand of the one on his left.
The web user who posted the photos said that he was having dinner in a restaurant on the evening of October 10, when he saw Wang Xiaojian, assistant professor of Sichuan Fine Arts Institute having a meal with two girls, whom he suspected to be current students at the institute.
The web user said Wang kept physically touching the two female students during dinner, although both students showed reluctance.
Wang Xiaojian responded on October 11 that he has already retired from the institute and the two girls were not his students. He didn't think he has done anything wrong, Nandu.com reported.
Wang claimed that he had dinner with the two girls was because he was told they asked to have a talk with him, and they were "very familiar" with him. He said he helped the two girls while they were interns for a website. And he didn't drink alcohol at the moment, the photos just showed the way he communicated with students.
Sichuan Fine Arts Institute replied this afternoon that Wang Xiaojian is a retired tutor. The instituted decided to ban Wang from all teaching and research activities and lower his pension. "The university encourages students to defend their own rights through legal actions.
Later, a handwritten apology letter by Wang Xiaojian was published online around 14:00 on October 12. Wang says in the letter that he apologized for his behavior on the evening after drinking alcohol, and he promises this would never happen again.