First Chinese citizens get extended US visa, from Kerry
2014-11-13 01:30:25 GMT
2014-11-13 09:30:25(Beijing Time)
Xinhua English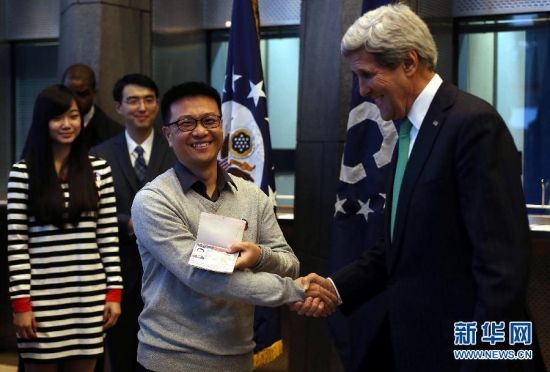 First Chinese nationals get extended US visa, from Kerry
First Chinese nationals get extended US visa, from Kerry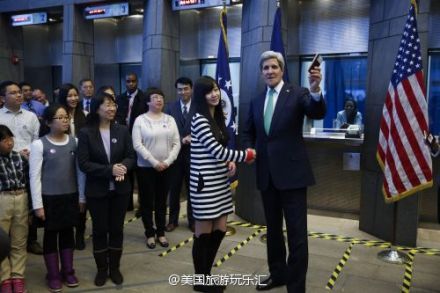 First Chinese nationals get extended US visa, from Kerry
Kerry personally granted extended visa to several Chinese applicants at the US embassy in Beijing Wednesday.
China and the United States will grant each other's citizens a business or tourist visa with multiple entries and the maximum validity of ten years, China's Foreign Ministry announced on Monday.
The student visa will also be extended to five years of validity at most with multiple entries, said Qin Gang, the ministry spokesman, in a press release.
The two governments have reached the agreement and will finalize the arrangement soon, he said.
The visa extension policies will facilitate people-to-people exchanges and benefit cooperation in all areas between the two countries, he said.