PKU professor accused of seducing female international student
2014-11-21 08:39:32 GMT
2014-11-21 16:39:32(Beijing Time)
SINA English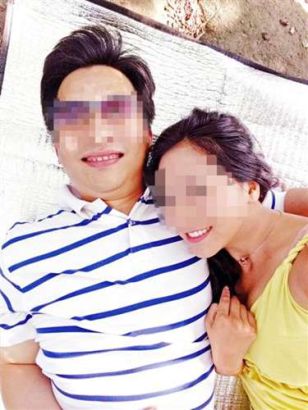 Photo of Yu Wanli and Wang Jing (assumed name)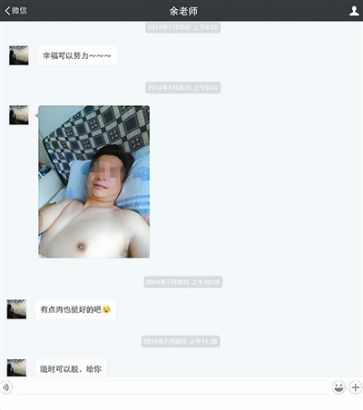 Chatting record shows Yu sent his photo to Wang via smart phone.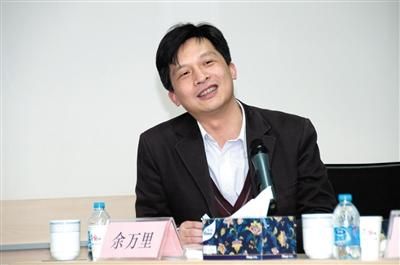 File photo of Yu Wanli
An associate professor at the elite Peking University has been accused of seducing a female oversea student, making her pregnant and coercing her into adoption, Beijing Youth Daily reported.
Yu Wanli, assistant professor at the School of International Studies, has been expelled from the Communist Party of China after the incident with a pending administrative sanction by the univesity.
The informant Liu Wei (assumed name), who described himself as a graduate from Peking University and a friend of the female international student, firstly sent an email to the university's discipline website on October 24. He then mailed three other letters to the authorities, providing chatting records of Yu and the female student as well as their photos.
The female student Wang Jing (assumed name) also told the reporters about her "relationship" with Yu.
Wang said she's studying at the School of International Studies for her PhD degree in Peking University. She got acquainted with Yu after choosing the elective course American Diplomatic Studies, which was taught by Yu.
"At first it was just normal," said Wang. As Yu often asked to eat with her, the two got familiar with each other, but "didn't cross the line".
By the end of the semester, when Wang thought her acquaintance with Yu would end as she submitted her paper, she received several "vague" messages from Yu, showing his care for her.
One after noon in this July Yu asked Wang to participate a seminar which started at 2 pm, but also asked to meet her beforehand. Yu went to Wang's dorm around 12 am and talked with her about the seminar, and then "with not any suggestion", he had sex with her.
"I kept pushing him away, but he said he loved me a lot and promised to give me happiness," Wang said.
Wang said she didn't know Yu's age, let alone the fact that he's already married.
"He looks young and likes to stay with students," Wang said she thought she was in a serious relationship with Yu.
In the chatting records that Wang showed to the press, Yu called her "Laopo"(老婆, meaning wife).
However, about a month later in early August, Yu began taking pictures of him and Wang after having sex, and also sent her his own photos via telephone. He even told her about having sex with other women "sometimes with a proud look".
"He said he met women on QQ and had one night stand with them", Wang Jing said. She began to feel fear and hatred towards Yu.
Wang found she was pregnant on November 3. She called him immediately, but he asked her to have an abortion.
"Later he sent me a text message that he'd take the responsibility as the child's father, but actually asked me to have abortion again."
Wang wrote her story down and publicized it among her classmates.
Peking University dismissed Yu from the Party on November 13.
Yu refused to talk about the incident to the press.
"The university had already handled with it. Go to the university if you want more information," he said on the phone.