Xi attends anniversary celebration gala in Macao
2014-12-20 03:29:34 GMT
2014-12-20 11:29:34(Beijing Time)
Xinhua English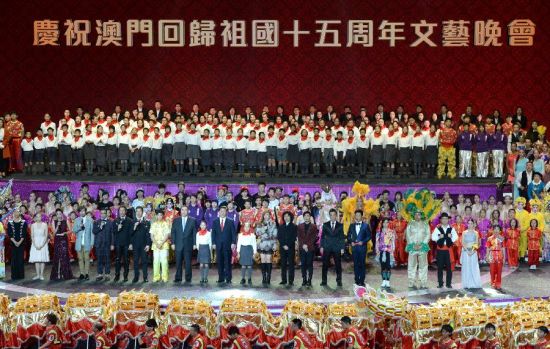 Chinese President Xi Jinping sings "The Ode to the Motherland" along with performers after watching an evening gala marking the 15th anniversary of Macao's return to the motherland in south China's Macao, Dec. 19, 2014. (Xinhua/Qin Qing)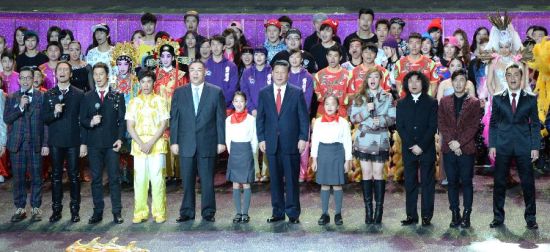 Chinese President Xi Jinping (6th R, front) sings "The Ode to the Motherland" along with performers after watching an evening gala marking the 15th anniversary of Macao's return to the motherland in south China's Macao, Dec. 19, 2014. (Xinhua/Qin Qing)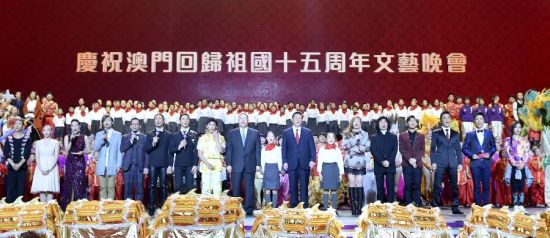 Chinese President Xi Jinping sings "The Ode to the Motherland" along with performers after watching an evening gala marking the 15th anniversary of Macao's return to the motherland in south China's Macao, Dec. 19, 2014. (Xinhua/Li Tao)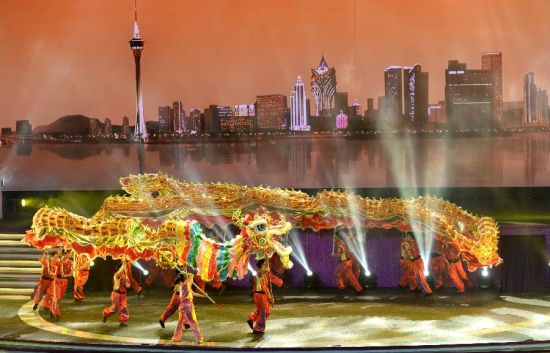 Performers dance during an evening gala marking the 15th anniversary of Macao's return to the motherland in south China's Macao, Dec. 19, 2014. (Xinhua/Qin Qing)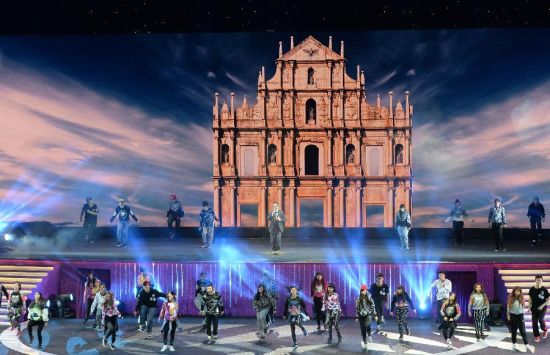 Performers dance during an evening gala marking the 15th anniversary of Macao's return to the motherland in south China's Macao, Dec. 19, 2014. (Xinhua/Qin Qing)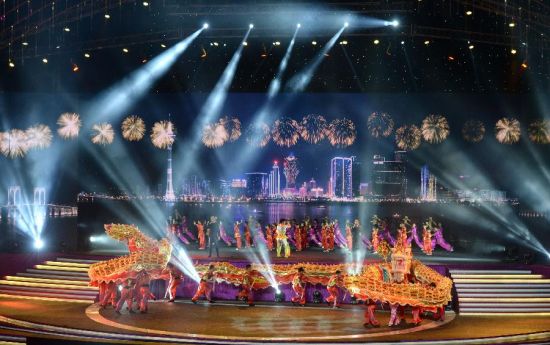 Performers stage a dragon dance during an evening gala marking the 15th anniversary of Macao's return to the motherland in south China's Macao, Dec. 19, 2014. (Xinhua/Qin Qing)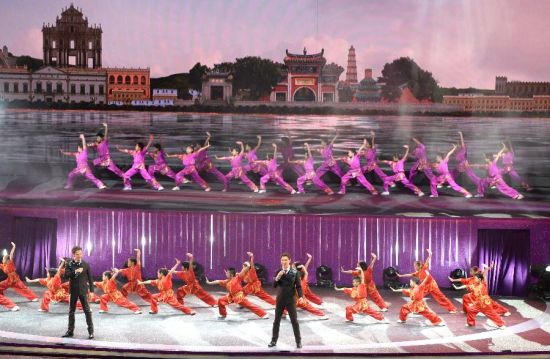 Performers perform during an evening gala marking the 15th anniversary of Macao's return to the motherland in south China's Macao, Dec. 19, 2014. (Xinhua/Qin Qing)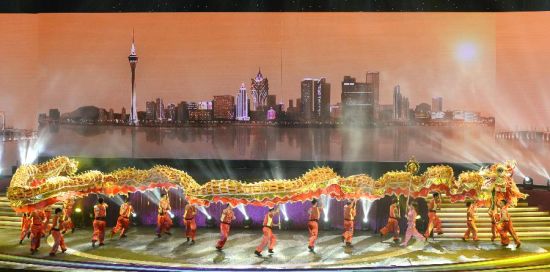 Performers stage a dragon dance during an evening gala marking the 15th anniversary of Macao's return to the motherland in south China's Macao, Dec. 19, 2014. (Xinhua/Qin Qing)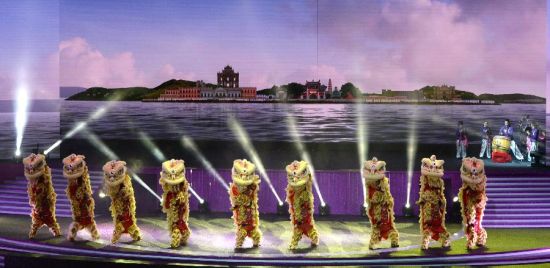 Performers stage a lion dance during an evening gala marking the 15th anniversary of Macao's return to the motherland in south China's Macao, Dec. 19, 2014. (Xinhua/Qin Qing)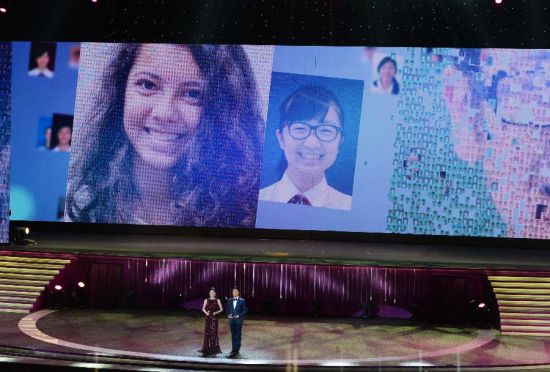 Two hosts are seen during an evening gala marking the 15th anniversary of Macao's return to the motherland in south China's Macao, Dec. 19, 2014. (Xinhua/Qin Qing)
MACAO, Dec. 19 (Xinhua) -- Chinese President Xi Jinping watched an evening gala here on Friday marking the 15th anniversary of Macao's return to the motherland.
Xi and his wife Peng Liyuan received a standing ovation from the audience when they, accompanied by Chief Executive of the Macao Special Administrative Region (SAR) Chui Sai On and his wife Fok Wai Fun, entered the Macao East Asian Games Dome.
The variety show, with the theme of "Dream of Macao, Heart of China," started with the Song of the Seven Sons performed by the Macao Youth Choir.
The song with its lyrics written by famous Chinese poet and scholar Wen Yiduo (1899-1946) has been widely known since 1999 when the Macao SAR was established.
Dances and songs featuring the convergence of Chinese and Western cultures in Macao as well as the Chinese people's wishes for a bright future of Macao and the motherland were also performed.
After the performance, Xi got on the stage in the company of Chui, shaking hands with the performers and singing the Ode to the Motherland with them.
Xi arrived here earlier in the day for anniversary celebrations of the Macao SAR and the inauguration of the SAR's fourth-term government scheduled on Saturday.