Two dead with one beheaded, another injured in knife attack in NW China mall
2015-01-21 07:36:25 GMT
2015-01-21 15:36:25(Beijing Time)
SINA English
Li Jing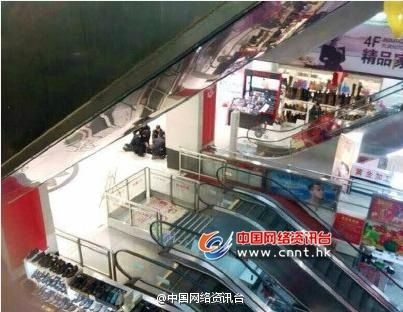 Photo:Weibo.com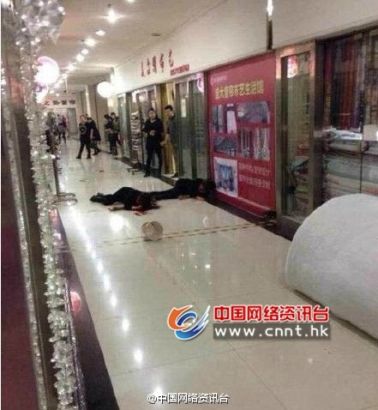 Photo:Weibo.com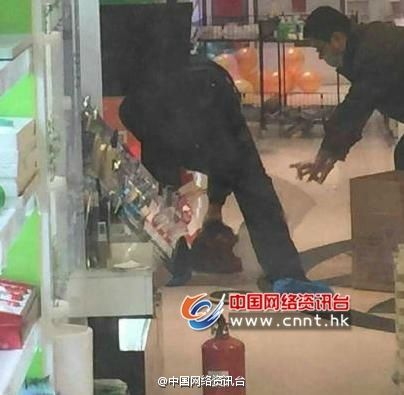 Photo:Weibo.com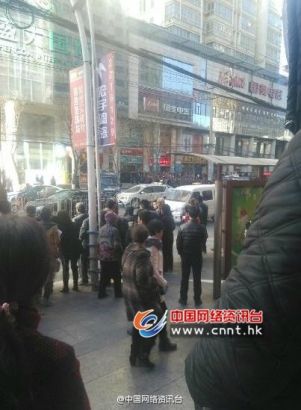 Photo:Weibo.com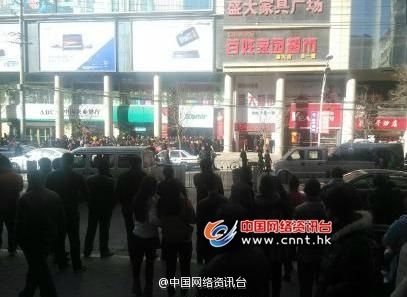 Photo:Weibo.com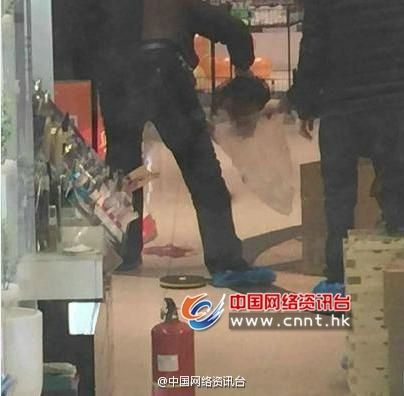 Photo:Weibo.com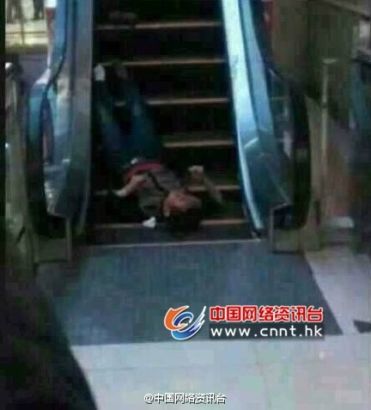 Photo:Weibo.com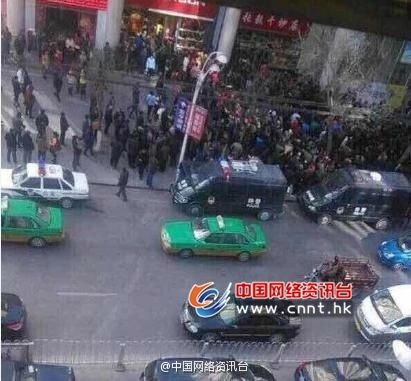 Photo:Weibo.com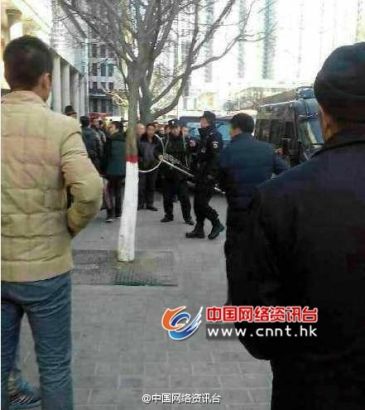 Photo:Weibo.com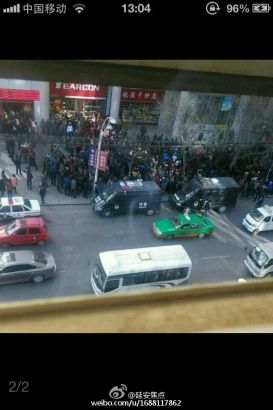 Photo:Weibo.com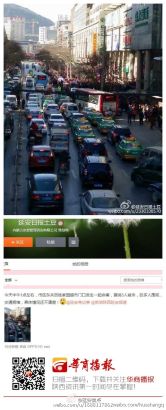 Photo:Weibo.com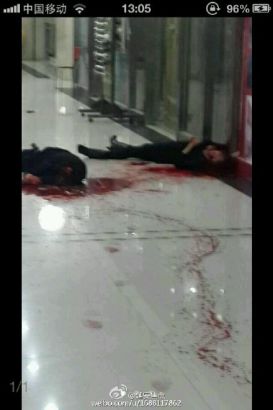 Photo:Weibo.com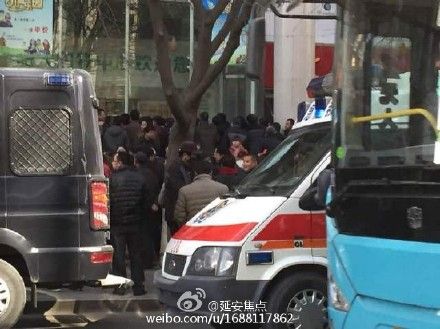 Photo:Weibo.com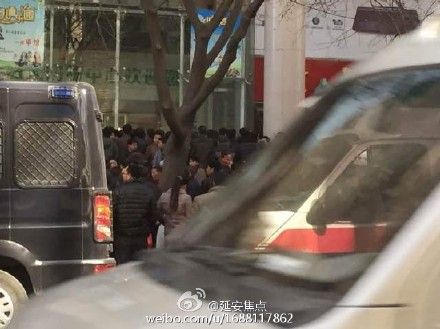 Photo:Weibo.com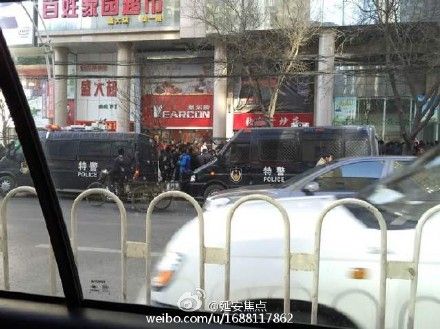 Photo:Weibo.com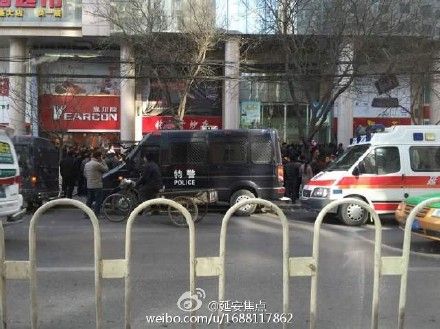 Photo:Weibo.com
Update:
The suspect has been detained by police.
The incident was caused by a quarrel between two shop owners on the third floor of the mall. Three were attacked with knife, with one beheaded and died on the spot. Another person died after being sent to the hospital, while the other was seriously injured.
Investigation is underway.
News:
Three were attacked in a shopping mall at Yan'an city, Shaanxi province around 1 pm this afternoon, among which one person was said to be beheaded, according to China Network InfoNews Television (CNNT). The mall has been controlled by police. The cause of the incident remained unclear.