Man makes over 147 blood donations for anemic wife
2015-02-14 07:35:30 GMT
2015-02-14 15:35:30(Beijing Time)
SINA English
Certificates of blood donation spread all over Xu's bed.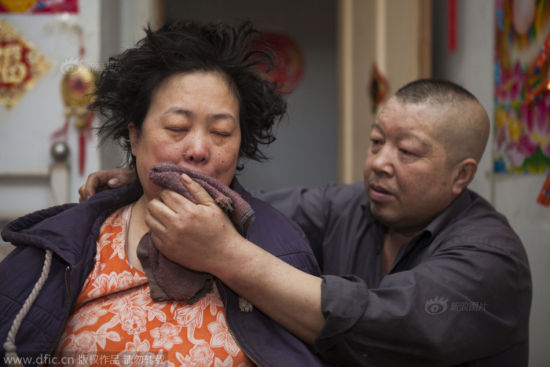 Xu looked after his wife.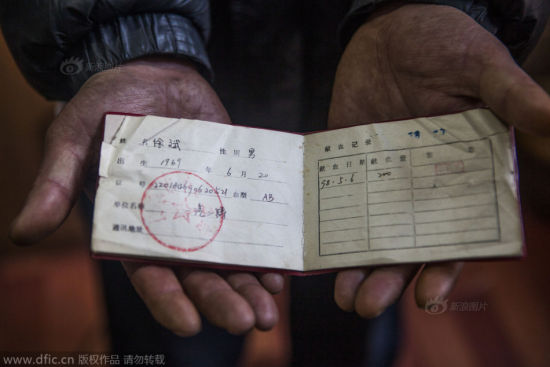 The date of Xu's first blood donation was in 1998.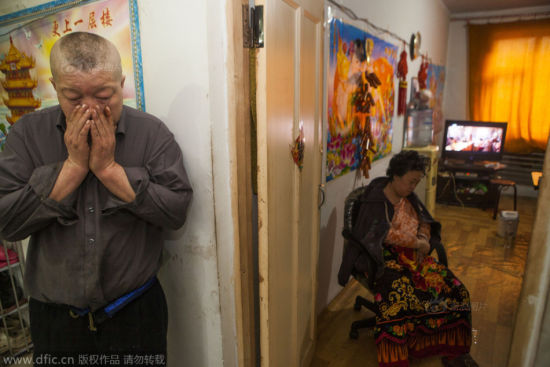 Xu and his wife at home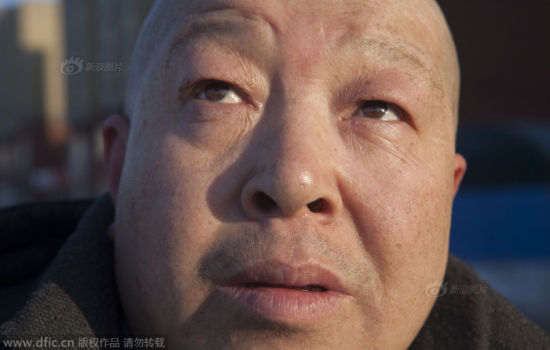 Xu Wenwu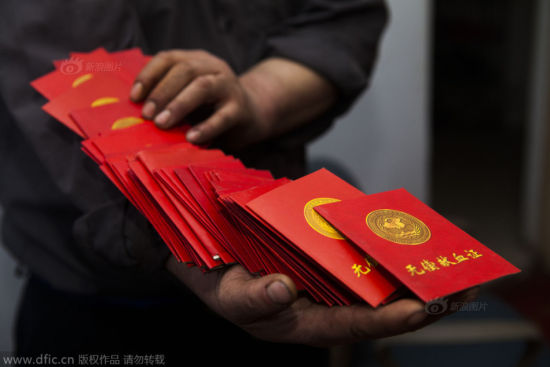 Xu's blood donation certificates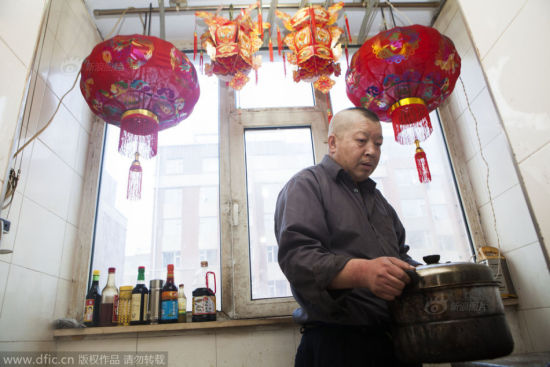 Xu Wenwu at home
Xu Wenwu, a resident in Changchun city of Jilin province, has been donating blood for more than a decade. The computer data at Changchun blood station, established in 2001, recorded 147 donations made by him, but the actual number could be more.
Xu did this mostly for his wife Wang Xiaoying, who suffers from anemia and amyasthenia, as the blood donation policy allows spouse of the donator to use blood for free if he donates blood for certain times.
"I used to give blood as a good deed, now I do it so that my wife could live longer", said Xu.
Xu and Wang got married in 1995. They gave birth to a twins and a daughter in the following three years of their marriage, but they all passed away one after another. In 1998, Xu made his first blood donation.
In 2003, Wang fell down because of anemia. Xu was told Wang would have to get blood transfusion frequently in the future. He worked hard to make money so that he could afford the fees for his wife's medical care.
Later, when he learned the policy for blood donation, he went regularly to give off blood.
His wife Wang Xiaoying was later diagnosed with amyasthenia and gradually lost her ability to look after herself.
"If it weren't for me, Wenwu wouldn't end up like this," Wang said, "I even can't go to the toilet by myself."
Xu works as an electrician. He would go home immediately if getting a phone call from his wife, even when he's working outside. Thus, Xu was dismissed by over 30 employers in the past five years.