Company probed for dumping 200 tons of toxic waste daily
2015-04-13 01:23:23 GMT
2015-04-13 09:23:23(Beijing Time)
Global Times
Beijing authorities will begin inspecting the city's garbage sewage discharge after a construction company reportedly discharged some 200 tons of sewage into municipal pipelines secretly every day for years.
The Beijing News reported Saturday that trucks from the Beijing Liulitun landfill, located in Haidian district, have been discharging garbage leachate into drainage wells every night for several years.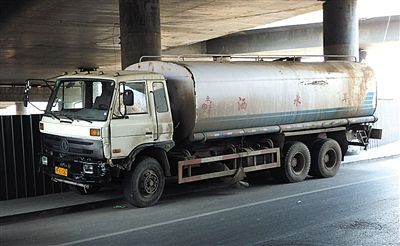 The tanker that transported the sewage.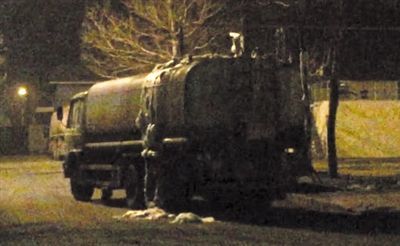 The tanker was filled of sewage in 25 minutes.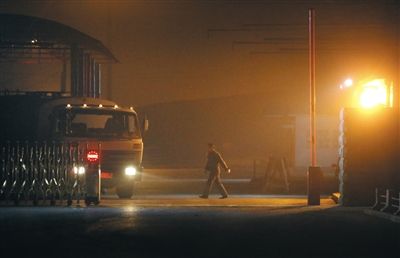 The tanker was weighed every time before it was driven out to pour the sewage.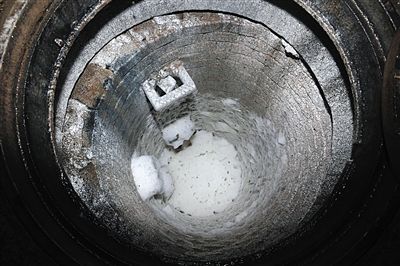 One of the drainage wells in which the sewage was discharged.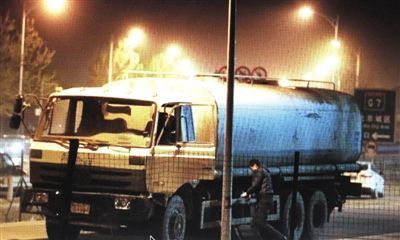 One of the tankers.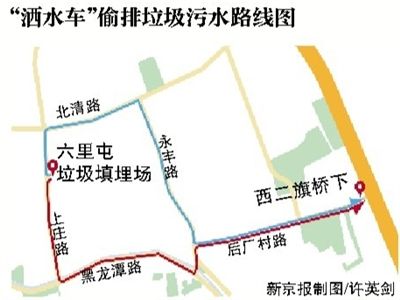 The route of the tankers.
Landfill officials responded that they were unaware of the secret discharge, but Fangzhong construction company is responsible for landfill leachate processing, and that landfill leachate is supposed to be discharged only after being processed in sewage plants, The Beijing News reported Sunday.
Zhang Dejiang, the company manager, said that garbage leachate is transferred to the Gaobeidian sewage processing factory. "We thought the sewage could arrive at the Gaobeidian sewage plant through the wells and underground pipelines," Zhang told The Beijing News. "Drivers could sometimes be lazy and discharged the garbage leachate into wells instead."
The Haidian city administration and environment commission formed a group on Saturday evening to investigate the company and has suspended its sewage processing businesses.
The Haidian district environmental protection center is now responsible for transporting the garbage leachate from the Liulitun landfill to the Gaobeidian sewage plant.
Shen Xuelin, deputy director of the commission, said that the next step is to install a GPS system on every truck that transports garbage leachate and monitor the transportation process to avoid similar incidents.
Experts pointed out that landfill leachate is toxic and carcinogenic. A daily discharge of 200 tons of the substance to municipal pipelines could affect underground water.
According to The Beijing News, the trucks, which only operate at night, with vehicle plates of other provinces and resemble "watering carts," rarely got caught.