Passengers' families: Malaysia government 'despicable'
2014-03-25 00:10:35 GMT
2014-03-25 08:10:35(Beijing Time)
SINA.com
Agony is etched on the face of a relative (center) at a hotel in Beijing yesterday on hearing the news that Malaysia Airlines flight MH370 had plunged into the Indian Ocean. The airline told relatives the plane had been lost at sea and that there were no survivors. — AFP
Families of passengers who lost their lives on the Malaysia Airlines plane have issued a scathing attack on Malaysia's government.
Their statement is also strongly critical of the airline and the country's military.
It reads: "During the past 18 days since March 8, when Malaysia Airlines announced that it had lost contact with MH370, Malaysia Airlines, the government of Malaysia, and the military forces of Malaysia have concealed, delayed and hidden the truth from the relatives and the people of the world.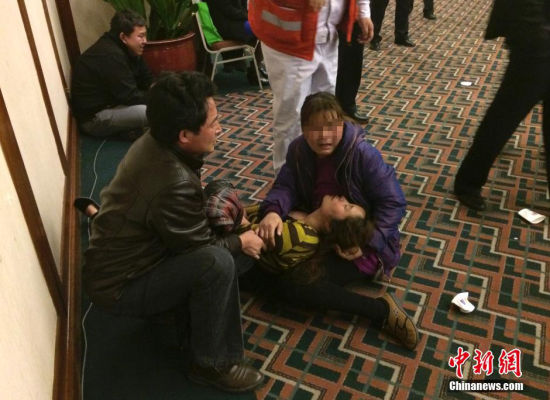 Families of passengers heartbroken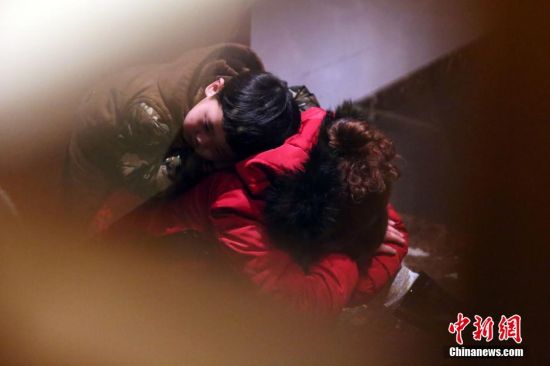 Families of passengers heartbroken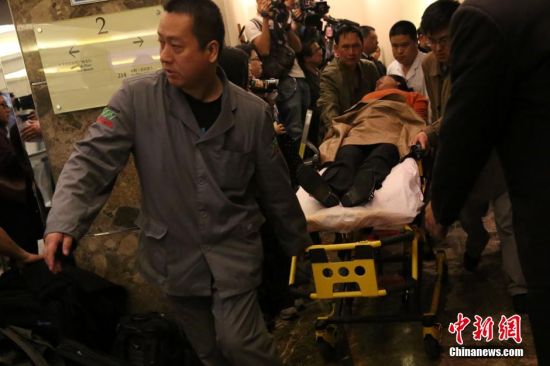 Families of passengers heartbroken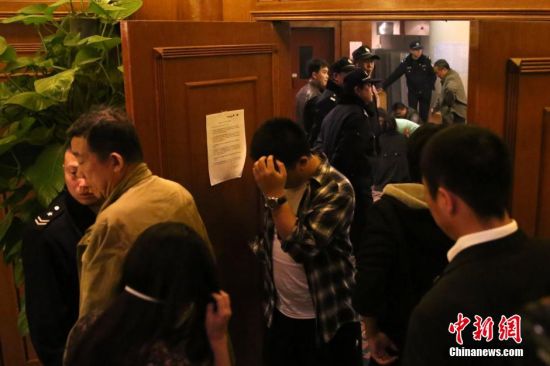 Families of passengers heartbroken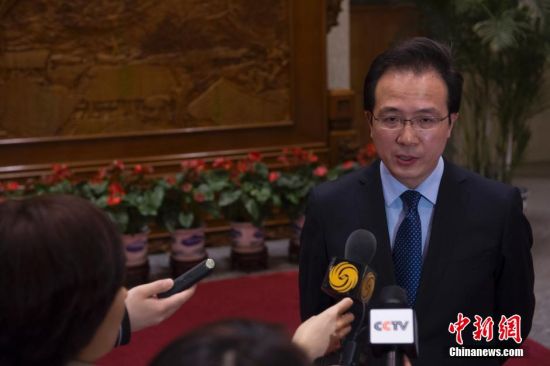 Chinese foreign ministry spokesman Hong Lei talks to reporters
"This despicable act aimed to fool the relatives of the 154 Chinese passengers has devastated us physically and mentally, while misleading and delaying the rescue operation, wasting a lot of manpower, material resources and leading to the loss of precious rescue time.
"If the 154 of our loved ones have lost their lives, then Malaysia Airlines, the government of Malaysia and the military are really the executors."
Relatives of the 239 people on board Flight MH370 screamed in anguish on Monday as they were told by text message that evidence strongly suggested the plane had crashed, claiming the lives of all those on board.
The text said: "Malaysia Airlines deeply regrets that we have to assume beyond any reasonable doubt that MH370 has been lost and that none of those on board survived.
"As you will hear in the next hour from Malaysia's Prime Minister, we must now accept all evidence suggests the plane went down in the Southern Indian Ocean."
Malaysia Airlines stressed they informed relatives not only by text but "via all channels".
Meanwhile, the younger brother of Philip Wood, an American who was also travelling on the plane, has spoken of his anguish.
"It's exhausting but there's no anger," said Tom Wood. "We want more answers. There are so many things jumping around on the news about what they think might have happened.
"We were holding out hope for him somehow to have survived along with other people on the plane but we're ready to accept that he's not coming back.
"I hope it was quick when it happened.
"I have all kinds of emotions running through me. I know I'll have moments in the future where I'll break down and cry because I'm going to miss him.
"He wasn't just an older brother - he was a friend. He was an inspiration - a cool guy."
TV pictures showed distressed families being helped away amid chaotic scenes in the Lido Hotel in Beijing.
Paramedics treated some people who were overcome by grief.
Relatives were told of the jet's fate 30 minutes before Malaysian Prime Minister Najib Razak told a news conference the plane had crashed.
UK satellite data confirmed flight MH370 crashed into the southern Indian Ocean.
The flight vanished from civilian radar screens less than an hour after take-off from Kuala Lumpur on March 8.
No confirmed sighting of the plane has been made, but debris found in remote waters off Australia might be from the aircraft.
Families of the passengers will be taken on chartered flights to Australia, according to Sky News sources.
(Agencies)