Putin gives Xi "made in Russia" smart phone as gift, with Sino-Russia APEC screen savers
2014-11-10 06:55:05 GMT
2014-11-10 14:55:05(Beijing Time)
SINA English
Putin(L1) presented the smart phone, YotaPhone 2 to President Xi Jinping (C).
Chinese president Xi Jinping received a smart phone from his Russian counterpart Vladimir Putin on November 9, 2014 in Beijing. The screen savers of the phone were set as photos about Russia, China and the 2014 APEC meeting, reported Russian media.
President Putin arrived in Beijing on November 9, and signed a series of deals with China in the areas including natural gas and petroleum.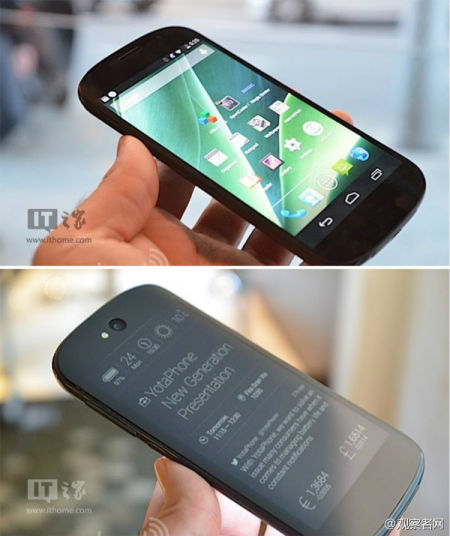 YotaPhone-2
The smart phone YotaPhone-2 is Russia's first self-developed smart phone, of which one of the biggest features is that it has two screens on the front and back.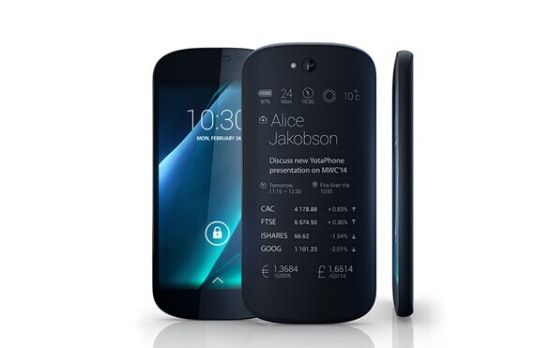 YotaPhone-2