Fugitive returns to China after 15 years on the run
2016-11-13 23:41:46 GMT
2016-11-14 07:41:46(Beijing Time)
Agencies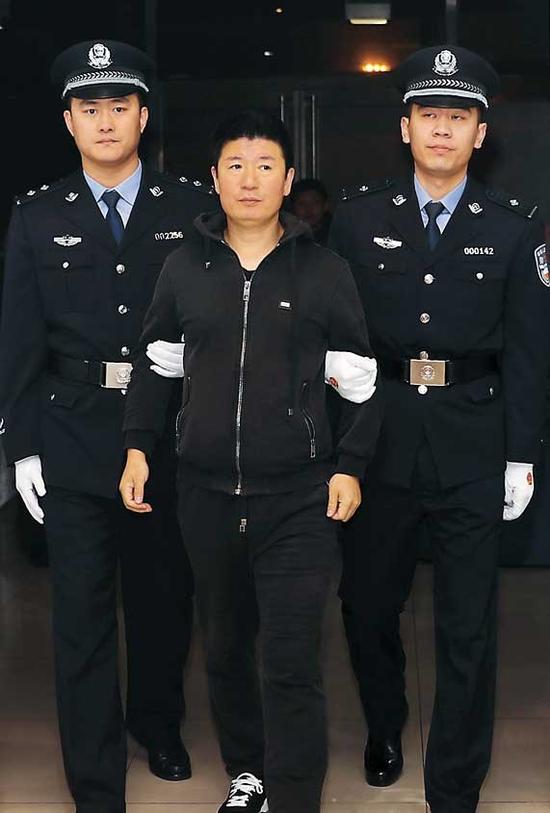 Yan Yongmin, 47, who had been on the run for 15 years, arrives at Beijing international airport from New Zealand on Saturday. The former drug firm chairman initially fled to Australia. — Xinhua
A former drug company chairman who was on a list of China's 100 most-wanted fugitives abroad has given himself up and returned to China after 15 years on the run in New Zealand and Australia.
Yan Yongmin surrendered to police and was returned to China in cooperation with New Zealand authorities, the Communist Party's Central Commission for Discipline Inspection (CCDI) said on Saturday. It is not known what charges he might face.
A former chairman of Tonghua Golden Horse Pharmaceutical Group in the northeastern city of Tonghua, Yan fled to Australia in 2001 after being accused of fraud and embezzlement. He later became a New Zealand citizen under the name William Yan.
He was number five on China's top 100 fugitives listed in an Interpol "red notice" and the 36th to be returned so far.
After close cooperation between Chinese and New Zealand law enforcement agencies, Yan confessed to his crimes, offered to return "a huge amount of ill-gotten money," and pay a hefty fine, the CCDI said without further details.
Eleven of the suspects on the "Sky Net" list are believed to be living in New Zealand, the No. 3 destination for Chinese fugitives after the United States and Canada, said the business news magazine "Caixin."
A New Zealand court in August approved the seizure of assets from Yan valued at US$31 million, according to Chinese news reports. They said that was the biggest seizure in New Zealand to date of assets related to crimes alleged to have occurred in China.
Earlier, Australian authorities also seized more than US$2 million from Yan, according to "Caixin."
China has been trying to get increased international cooperation to hunt down corrupt officials since President Xi Jinping began an anti-graft campaign nearly four years ago.
"Yan's return, once again, proves there is no safe haven," the CCDI said.