Xi says smooth Beijing 2022 preparation shows China's institutional strengths
2021-01-20 08:06:30 GMT
2021-01-20 16:06:30(Beijing Time)
Xinhua English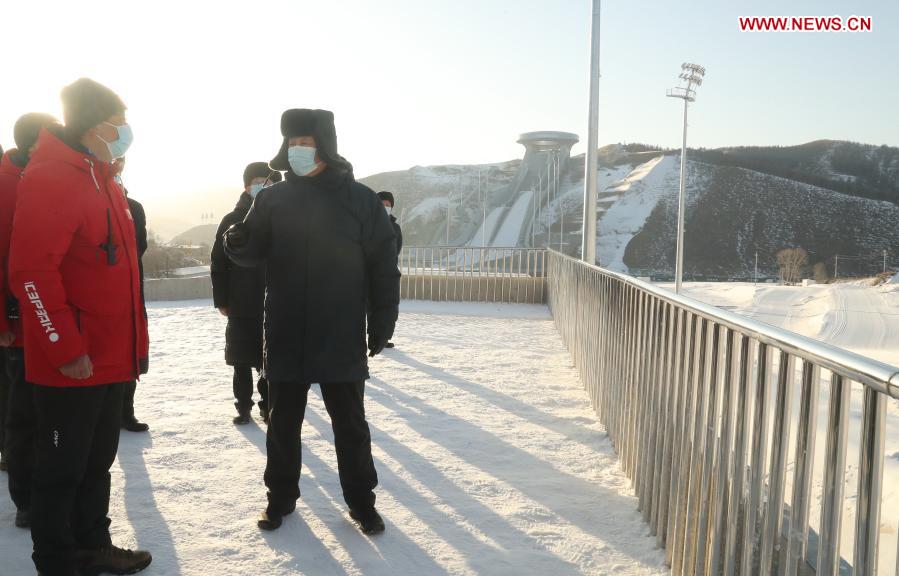 Chinese President Xi Jinping, also general secretary of the Communist Party of China Central Committee and chairman of the Central Military Commission, inspects the National Biathlon Center in Zhangjiakou, north China's Hebei Province, Jan. 19, 2021. Xi on Tuesday arrived in Zhangjiakou by taking the Beijing-Zhangjiakou high-speed rail. He inspected the Taizicheng rail station close to the competition venues and athletes' village of the Beijing 2022 Olympic and Paralympic Winter Games, the National Ski Jumping Center, and the National Biathlon Center. (Xinhua/Ju Peng)
ZHANGJIAKOU, China, Jan. 20 (Xinhua) -- President Xi Jinping, also general secretary of the Communist Party of China Central Committee, says the smooth preparation work of the Beijing 2022 Olympic and Paralympic Winter Games is an excellent manifestation of China's institutional strengths.
Xi made the remarks on Tuesday evening during an inspection tour of the National Biathlon Center located in Chongli District of Zhangjiakou.
"Let's go, Chinese winter sports," attendees chanted in unison when Xi visited the venue.
Xi spoke to China's national biathlon and ski jumping team athletes, coaches and representatives of operation teams and construction staff in the Zhangjiakou competition zone.
With just over one year to go until Beijing 2022, Xi noted that the Games' preparation work is proceeding smoothly, with all competition venues completed and the Beijing-Zhangjiakou high-speed rail and Beijing-Chongli highway now operational.
These feats demonstrate eminent strengths in the Party's leadership and in China's socialist system, Xi said. Enditem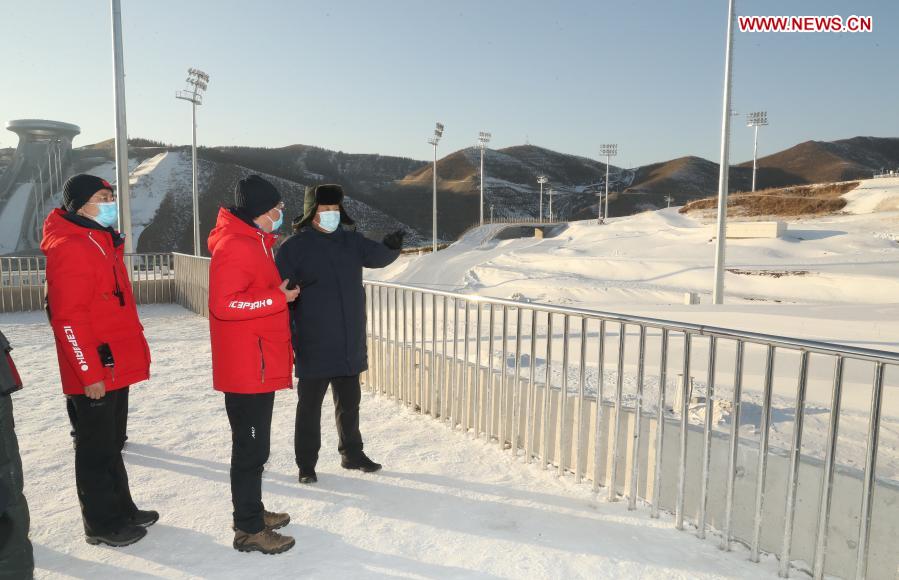 Chinese President Xi Jinping, also general secretary of the Communist Party of China Central Committee and chairman of the Central Military Commission, inspects the National Biathlon Center in Zhangjiakou, north China's Hebei Province, Jan. 19, 2021. Xi on Tuesday arrived in Zhangjiakou by taking the Beijing-Zhangjiakou high-speed rail. He inspected the Taizicheng rail station close to the competition venues and athletes' village of the Beijing 2022 Olympic and Paralympic Winter Games, the National Ski Jumping Center, and the National Biathlon Center. (Xinhua/Ju Peng)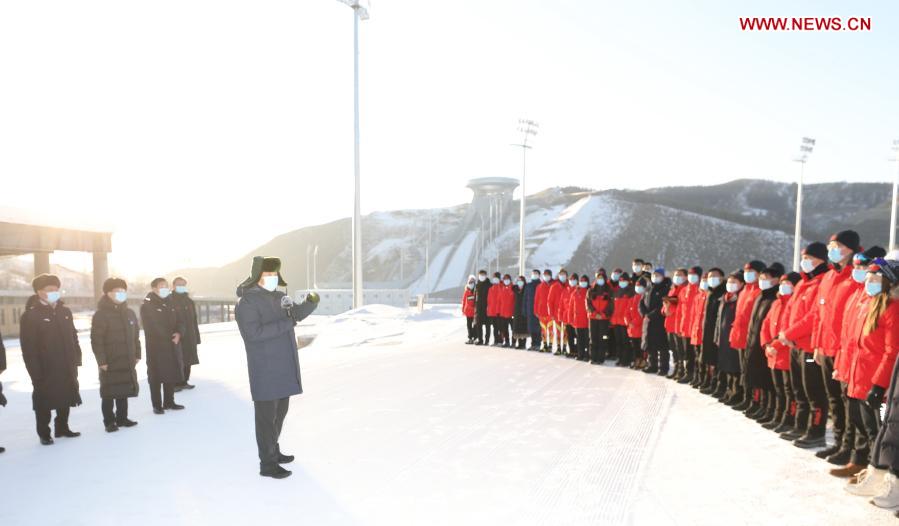 Chinese President Xi Jinping, also general secretary of the Communist Party of China Central Committee and chairman of the Central Military Commission, talks with athletes, coaches and representatives of operation teams and construction staff in the Zhangjiakou competition zone of the Beijing 2022 Olympic and Paralympic Winter Games while visiting the National Biathlon Center in Zhangjiakou, north China's Hebei Province, Jan. 19, 2021. Xi on Tuesday arrived in Zhangjiakou by taking the Beijing-Zhangjiakou high-speed rail. He inspected the Taizicheng rail station close to the competition venues and athletes' village, the National Ski Jumping Center, and the National Biathlon Center. (Xinhua/Wang Ye)