Villager finds UFO shaped rock, refuses 100,000 yuan purchase offer
2016-12-28 03:36:39 GMT
2016-12-28 11:36:39(Beijing Time)
Sina English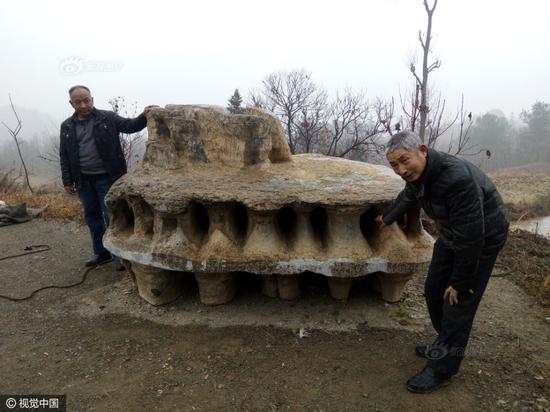 Xia Changjun, a villager at Baokang county, Xiangyang city of Hubei province, discovered a strange rock that looked similar to a flying disk. Someone offered 100,000 yuan (14,700 USD) for the stone, but Xia refused the proposal.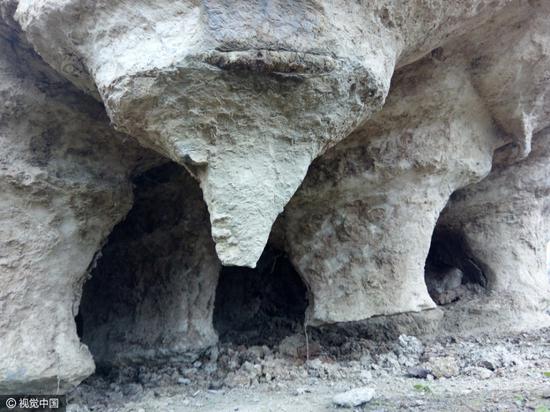 Xia discovered the stone in the mountains of the neighboring Dongping village this April. He was driving along the village and saw a stone with multiple holes. He then dug it with an iron shovel, but found it was only a small part of the stone, which had most of its body buried underground.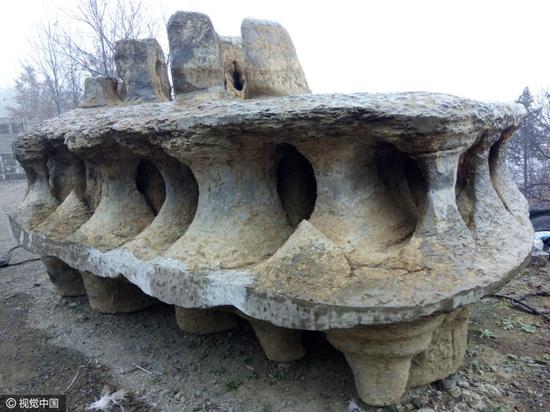 Xia asked to buy the stone from the farmer there, and then spent a week on digging it out.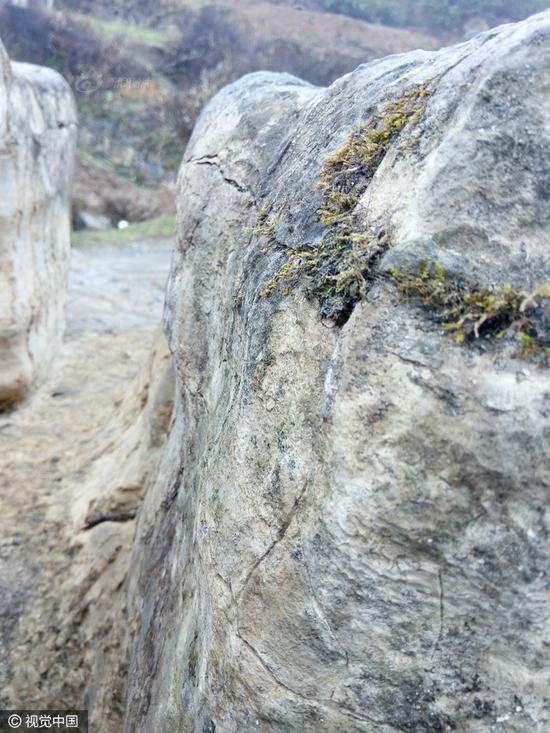 The rock weighs about 6 tons in the shape of an irregular oval. It is 2.8 meters long, 2 meters wide and 1.6 meters tall. There are three layers on the stone. The bottom layer is composed of pillars in various sizes. The middle layer has seven holes where you can see through to the other side. The top layer makes a big platform, where 5 piers stand on one side.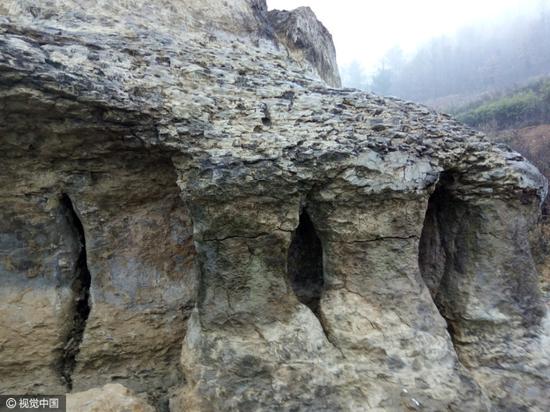 "Is it an amazing work of nature or a masterpiece of our ancestors?" even Wang Qingxiang, an expert studying local culture for over two decade was confused.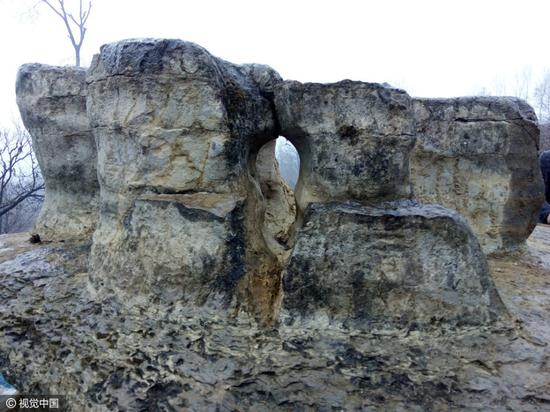 However, Wang found that the stone is basalt, which means it has a long history. He speculated that if the stone was made by ancient humans, it might be made as an altar.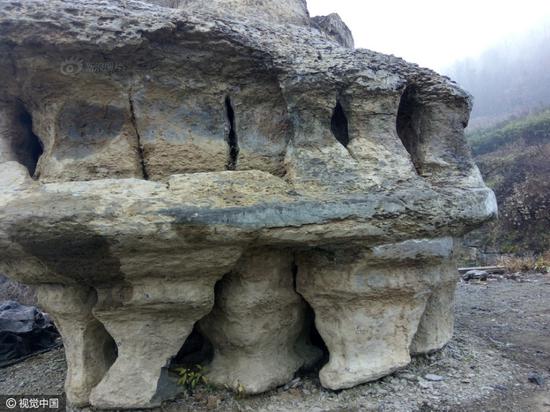 As the rock was too giant and heavy, Xia had to bring it home with a crane."This is precious. Someone asked to buy it with 100,000 yuan, but I turned him down." He said.