92-year-old woman locked in pigsty by son and daughter-in-law
2017-01-12 03:01:29 GMT
2017-01-12 11:01:29(Beijing Time)
Agencies
A malnourished elderly woman who has been locked in a pigsty for years in Fengshan county, SW China's Guangxi province has been released and is now receiving treatment at a local hospital after her dire conditions were recorded and shared on Chinese social media.
Yang, 92, claims she was locked in the small animal pen after her son and daughter-in-law kicked her out her own home because she was incontinent.
Local government officials said they have launched an investigation into the abuse case that shocked the nation.
Cruel son locks 92-year-old mum in pigsty for years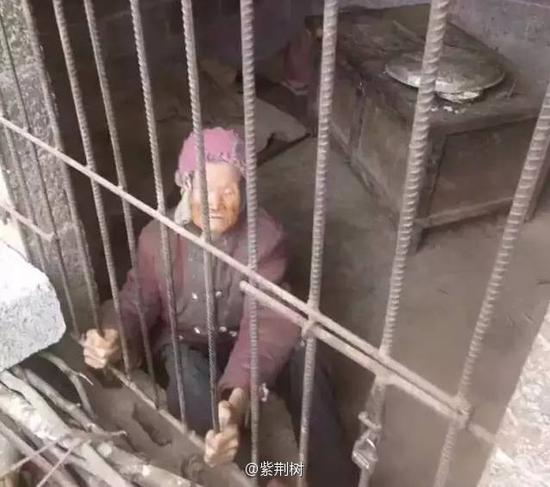 Cruel son locks 92-year-old mum in pigsty for years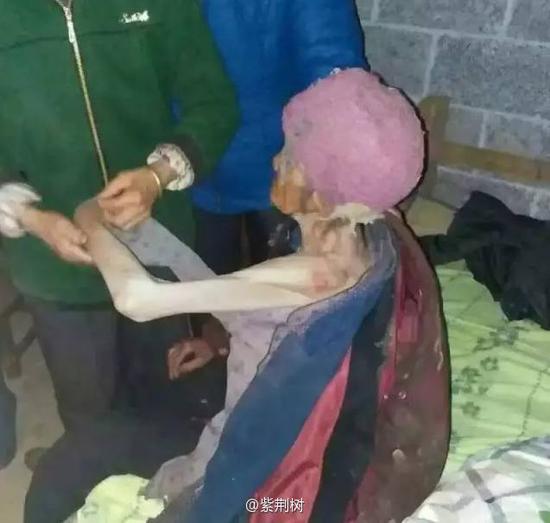 Cruel son locks 92-year-old mum in pigsty for years