Firefighter "kicks" woman who tries to suicide back to safety
2017-03-01 01:56:36 GMT
2017-03-01 09:56:36(Beijing Time)
Sina English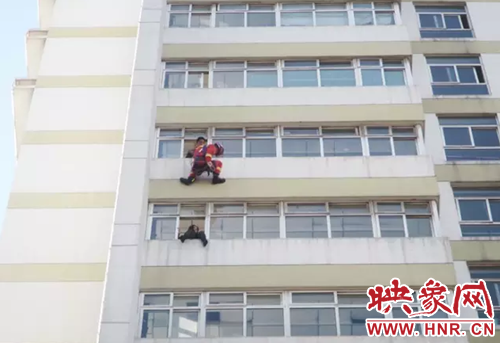 A woman was spotted sitting on a window of the ninth floor of a hospital with her legs dangling outside in Ruzhou city, Henan province on February 26, 2017.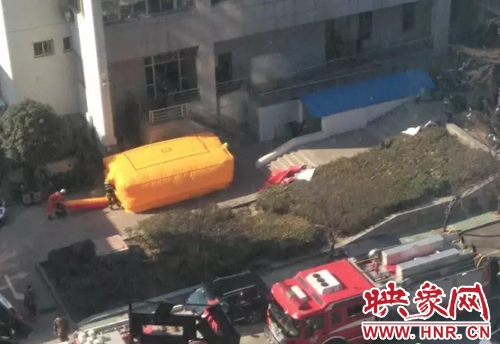 It is reported that the woman tried to commit suicide for problems of her relationship. She was very emotional sitting on the edge of the windowsill.
The firefighters dispersed the crowd and prepared an air cushion on the ground. Then they decided to have one soldier wired down from the tenth floor and push the woman back into the window.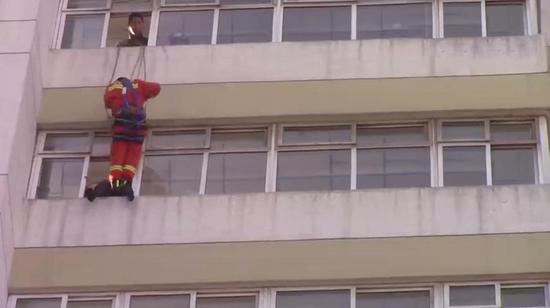 While family and friends talked to the woman, the firefighter was all geared up and crawled out of the window.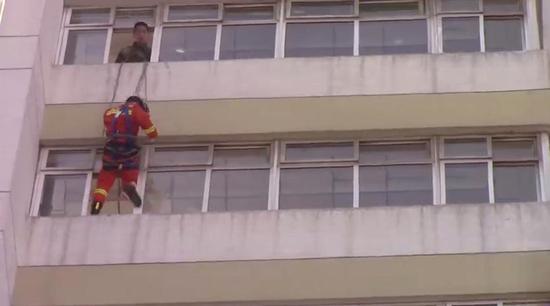 When the woman turned her head for talking, the firefighter suddenly landed and kicked her back into the window. The woman was successfully rescued.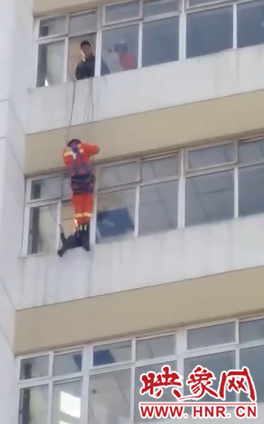 The woman was saved.