Father watches 2-year-old daughter burnt to death as car self-ignites, door locked
2017-03-09 03:26:08 GMT
2017-03-09 11:26:08(Beijing Time)
Sina English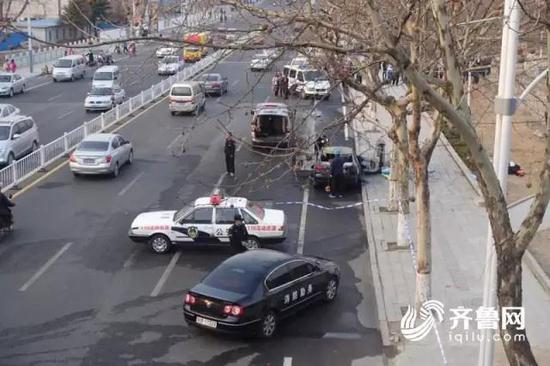 Police arrived at the scene.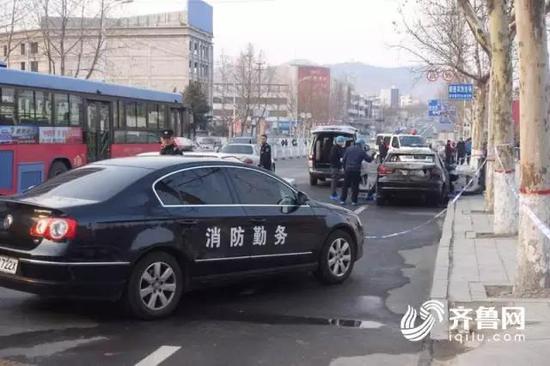 Police arrived at the scene.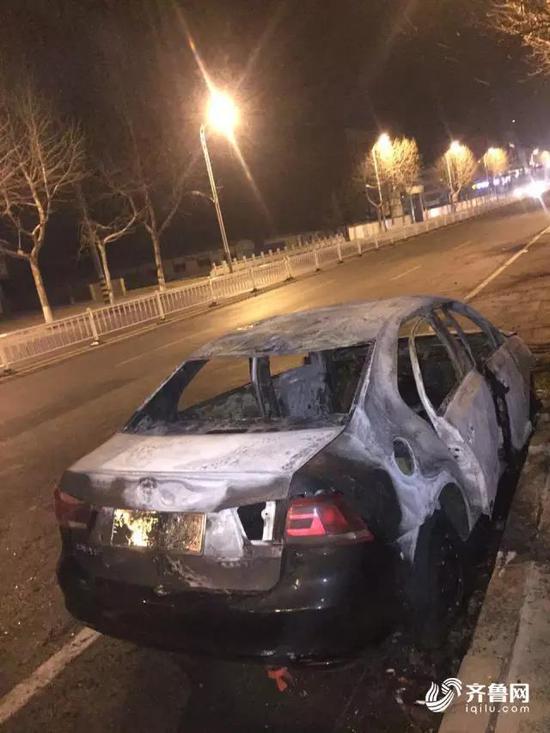 The car was burnt to frames.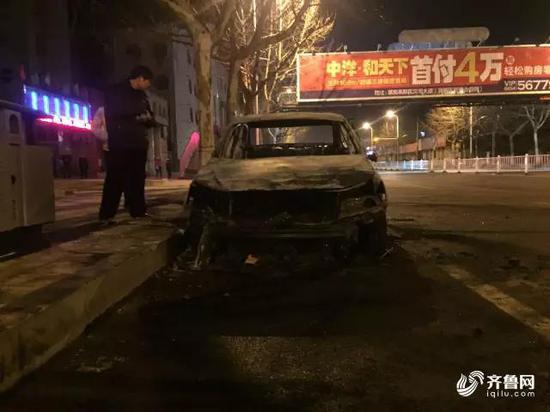 The car was burnt to frames.
A two-year-old girl was burnt to death in a car that self-ignited, her father couldn't rescue her as the door was locked and cried kneeling on the ground.
The incident happened around 3.40 pm on March 6 in Laiwu city, Shandong province. A couple bringing their two-year-old daughter to fetch their older child at the school. The father parked the car opposite the school, while the mother got off to the classroom of their older child. Their younger child, the two-year-old girl, also stayed in the car.
Suddenly, the car caught fire. The father got off immediately. He wanted to go back and get his daughter, but the fire spread quickly and he couldn't get close.
According to video footages and photos, the car was in a big fire with its right door open. After从the fire was put off, the car had only black frames.