Canteen of Wuhan Zoo: 1 ton food per day for 2000 mouths
2017-03-13 03:22:25 GMT
2017-03-13 11:22:25(Beijing Time)
Sina English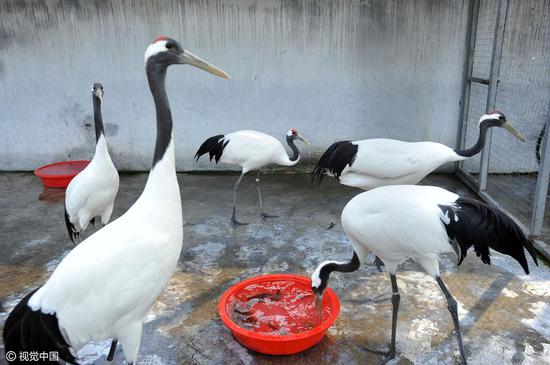 40kg apples, 450 kg Chinese cabbages, 10 kg bananas, 3.5 kg grapes… a paper gram records over 30 kinds of food that weighs a total of 1,183 kg -- all purchased for the animals in the zoo of Wuhan, capital city of Hubei province.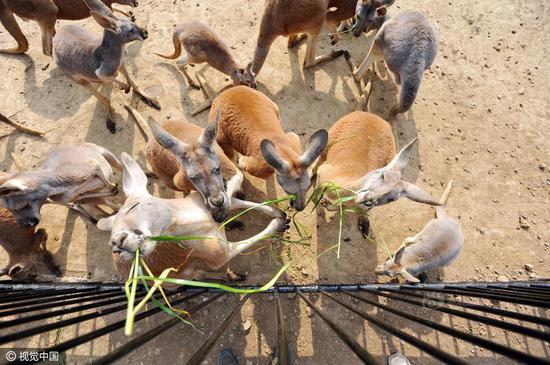 "These aren't all. Meat for the carnivores and fish for the birds are on another list," a staff member said.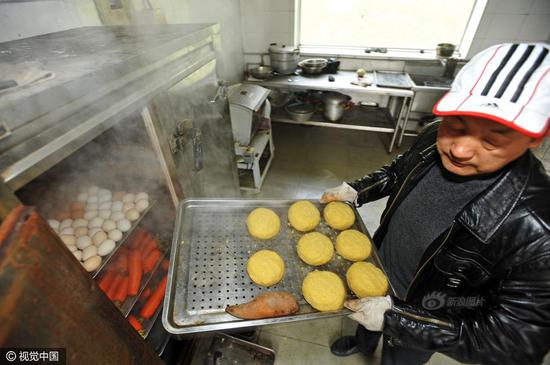 "The food for animals in the zoo are all paid by government revenue, some even have a meal allowance higher than us," a staff member joked. Food for public zoos are purchased by the government with open bidding, so as to ensure the quality and safety of ingredients.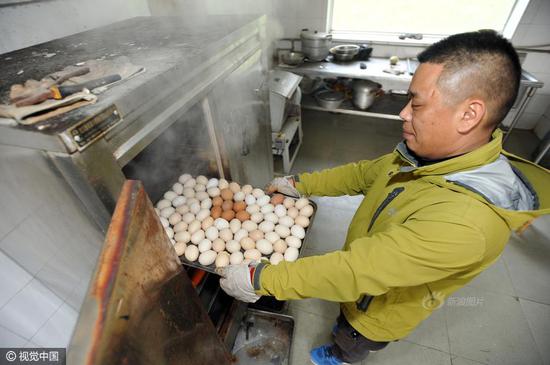 The kitchen in the zoo acts like any other kitchen in a canteen. Fruits and vegetables piled up in baskets, waiting to be cooked for different animals. Menu of the flamingos say that 17 flamingos eat 1.5 kg yellow fish, 1.5 kg shrimp, 1.5 kg tomatoes and 17 chicken eggs.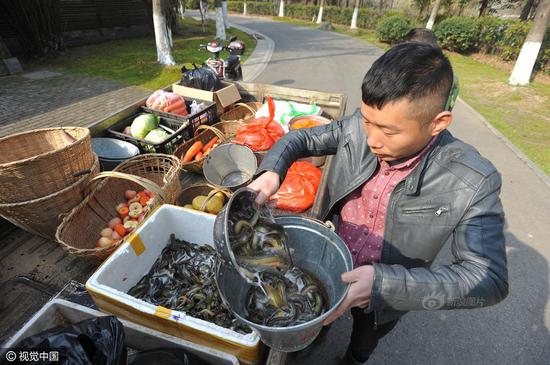 The elephants eat most. The two elephants in the zoo eat over 400 kg grass a day. Swans enjoy the most complicated dishes: Apart from cereals such as corn and sorghum, main courses for swans are chicken eggs, fish, shrimp and loaches. After the meal, desserts like tangerines, grapes, bananas and apples also need to be provided.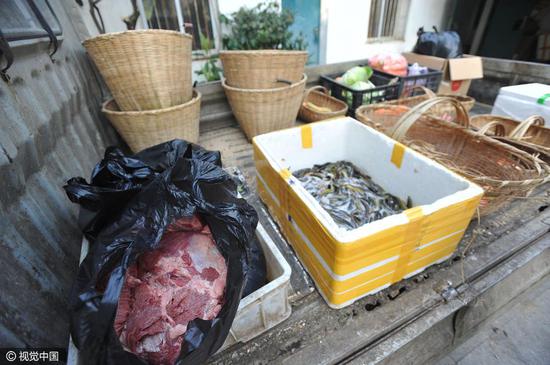 The menu for pandas is the pickiest one. They are all developed by the panda center in Sichuan province and has regulations for the production zone, growth period and contained vitamins of each bamboo stick provided.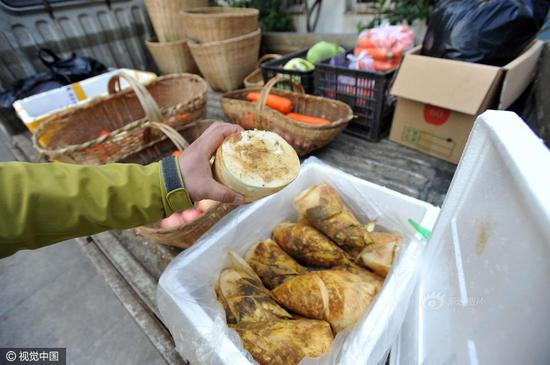 Cooked food such as steamed corn bread are also produced with an exact proportion of each ingredient. The panda's menu couldn't be changed, the zoo kitchen had only to cook according to the exact instructions. Bamboos for the pandas in Wuhan Zoo are all transported from the mountains of Xianning city.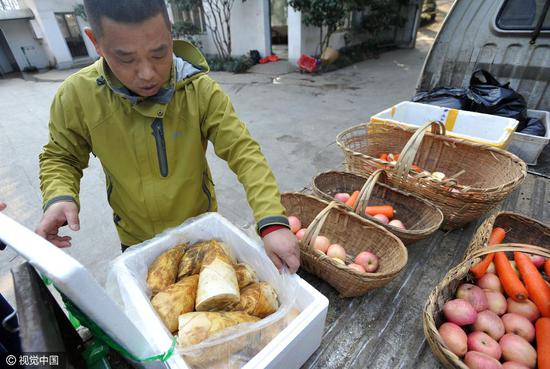 There are more than a hundred species in Wuhan Zoo. Zoo keepers looked after the animals as if they were their own children, especially during the period of reproduction and breast feeding, which often requires 24-hour looking.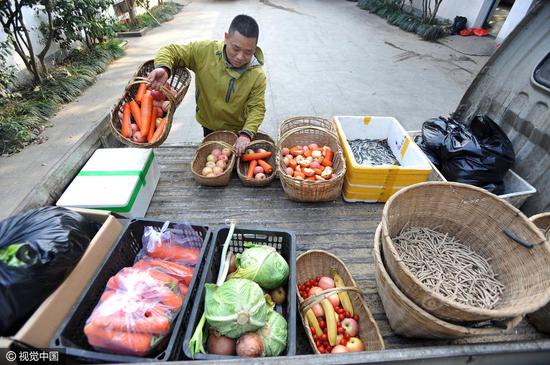 All the extra work are done without extra pay, but the zoo keepers volunteer to do it for the animals.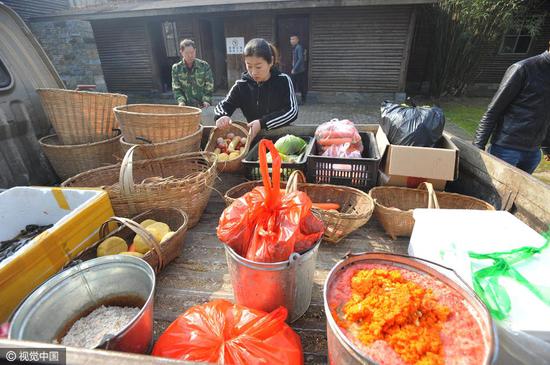 "They're our true love!" said Chen, a bird feeder jokingly.