Ever thought of your college might be backing you quietly and invisibly?
2017-07-14 03:02:41 GMT
2017-07-14 11:02:41(Beijing Time)
Agencies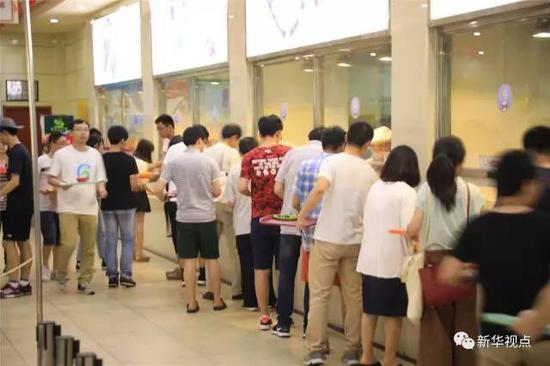 A student named "Shannon" recently shared his experience on China's Quora Zhihu that got him over 40,000 likes. This popular post was about Shannon's experience of being financially aided by his college.
The article has impressed many people. It turns out that the college where Shannon is studying has been monitoring the student's expense at the school canteen on a monthly basis. Since the college realized that Shannon's spending for meals is fewer than $29.5 (200 yuan) per month, it decided to grant him extra financial aid. Shannon was very surprised at first when asked to pick up the grant, since he neither apply for any aid nor mention his economic condition to others.
Shannon's college has been providing students with extra financial aid through data monitoring and analysis since 2004. So far, it has aided about 40,000 students with a total grant of $884,773 (6 million yuan) in such an "invisible" way. Some other colleges, such as Zhengzhou University in Central China and Nanjing University of Science and Technology, have adopted similar approach to support students whose daily food expense is below a certain amount.
Technology is not only able to improve the efficiency of our life, but also help us provide the exact care and help that other people need. The "invisible" aid has helped students improve their economic condition without hurting their feelings. The approach has been followed by more and more Chinese colleges.