Expectant mother 'begs for C-section' before leaping to her death
2017-09-07 03:16:00 GMT
2017-09-07 11:16:00(Beijing Time)
Shanghai Daily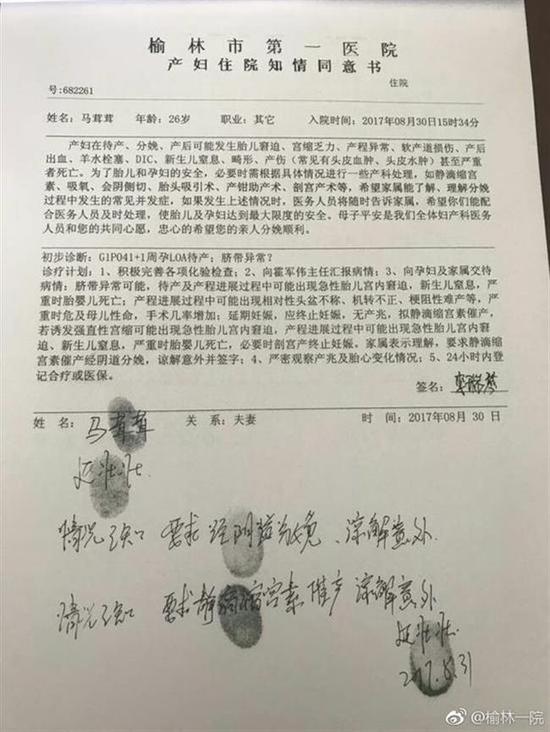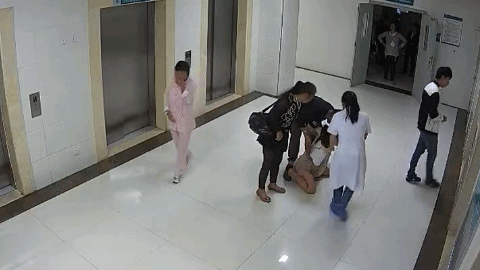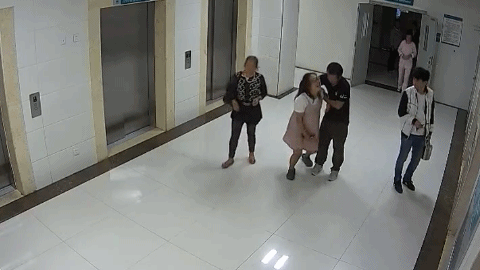 A woman anticipating childbirth knelt down twice to beg her family for a cesarean section before she jumped to her death at Yulin No.1 Hospital in Shaanxi Province on August 31, according to a security video released by the hospital early this morning, but not all sides agree.
Her family members told Beijing Youth Daily today that the pregnant woman was squatting because she couldn't bear the sharp pain. They said the woman's husband had already agreed to a C-section after the woman asked several times. Family members and hospital authorities have differing views on who rejected the C-section.
The doctor in charge of the case has currently been suspended from duties to cooperate with police investigation.
The death was declared a suicide and there was no suspicion of foul play, according to a written conclusion from the public security department after investigation.
The 26-year-old woman, surnamed Ma, was hospitalized in the facility's Suide section, awaiting delivery at 3:34pm on August 30. She had entered the waiting room ready for delivery around 10am on August 31.
Ma and her husband, surnamed Yan, both agreed to have a natural delivery on a document they signed before giving birth. Doctors suggested a cesarean section as her baby's head was rather big, which would be too risky without medical intervention. Ma and her family members rejected the suggestion. Doctors had no right to change modes of delivery without Ma's approval as Ma had authorized Yan to sign all documents, according to a statement released by the hospital.
Ma was agitated and in great pain and walked out from the parturition center several times to talk with her family and suggest a C-section, but her request was denied, the hospital said in its announcement. She jumped from the fifth floor through a bay window measuring 1.13 meters high around 8pm and died.
Yan told Beijing Youth Daily that Ma came out twice around 5pm and 6pm, crying in pain. He said other patients at the hospital can prove that he agreed to a C-section at that time. He said doctors told him Ma was going to give birth and that all went well after an examination with no need for a C-section.
The Health And Family Planning Bureau in Yulin is now involved in the investigation.