World stamp exhibition opens in central China
2019-06-12 01:37:51 GMT
2019-06-12 09:37:51(Beijing Time)
Xinhua English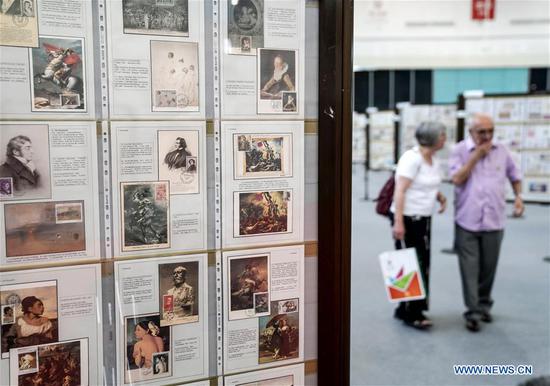 Visitors view stamp exhibits during the 2019 World Stamp Exhibition held in Wuhan, capital of central China's Hubei Province, June 11, 2019. The 2019 World Stamp Exhibition kicked off here on Tuesday. Nearly 4,700 exhibits from more than 80 countries and regions are showcased during the event. (Xinhua/Cheng Min)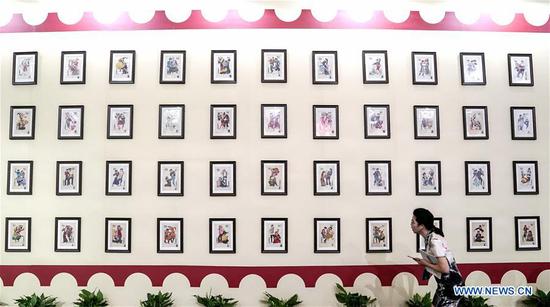 A visitor views stamp exhibits during the 2019 World Stamp Exhibition held in Wuhan, capital of central China's Hubei Province, June 11, 2019. The 2019 World Stamp Exhibition kicked off here on Tuesday. Nearly 4,700 exhibits from more than 80 countries and regions are showcased during the event. (Xinhua/Cheng Min)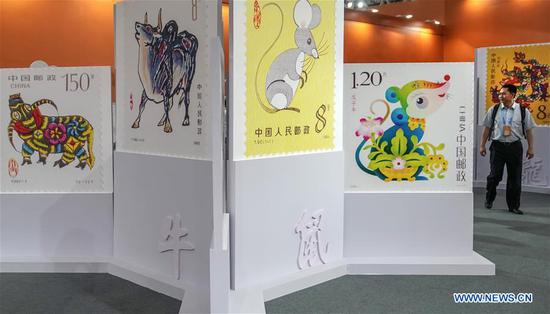 A man views stamp exhibits during the 2019 World Stamp Exhibition held in Wuhan, capital of central China's Hubei Province, June 11, 2019. The 2019 World Stamp Exhibition kicked off here on Tuesday. Nearly 4,700 exhibits from more than 80 countries and regions are showcased during the event. (Xinhua/Cheng Min)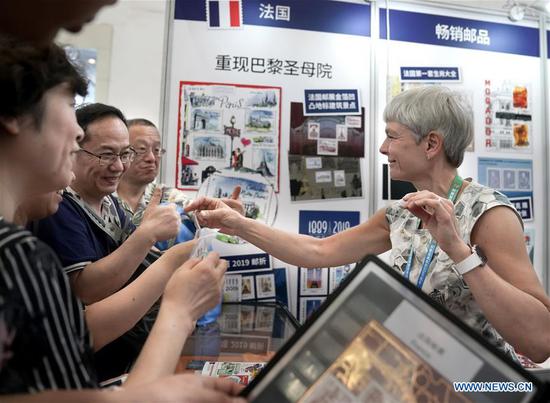 Visitors talk with a representative of a French exhibitor during the 2019 World Stamp Exhibition held in Wuhan, capital of central China's Hubei Province, June 11, 2019. The 2019 World Stamp Exhibition kicked off here on Tuesday. Nearly 4,700 exhibits from more than 80 countries and regions are showcased during the event. (Xinhua/Cheng Min)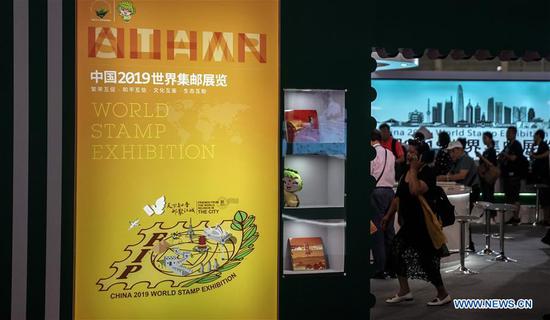 Visitors view stamp exhibits during the 2019 World Stamp Exhibition held in Wuhan, capital of central China's Hubei Province, June 11, 2019. The 2019 World Stamp Exhibition kicked off here on Tuesday. Nearly 4,700 exhibits from more than 80 countries and regions are showcased during the event. (Xinhua/Cheng Min)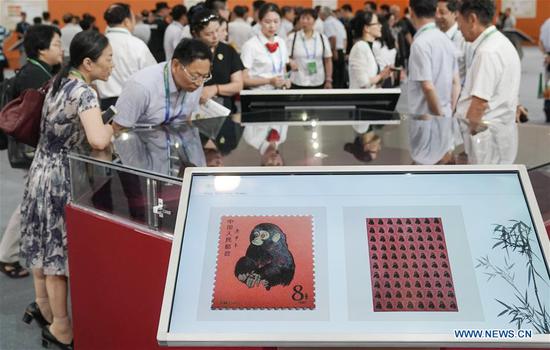 Visitors view stamp exhibits during the 2019 World Stamp Exhibition held in Wuhan, capital of central China's Hubei Province, June 11, 2019. The 2019 World Stamp Exhibition kicked off here on Tuesday. Nearly 4,700 exhibits from more than 80 countries and regions are showcased during the event. (Xinhua/Cheng Min)
WUHAN, June 11 (Xinhua) -- The 2019 FIP General World Stamp Exhibition opened Tuesday in the central Chinese city of Wuhan, featuring some of the country's rarest stamps.
The exhibition will showcase over 1,300 sets and 4,600 stamps the People's Republic of China has issued since its founding 70 years ago.
The event has attracted stamp organizations from 84 countries and regions. Some precious items from collectors and museums both in China and overseas are also exhibited.
China joined the FIP, the international association for stamp collectors and philatelists, in 1983, and hosted the world stamp exhibition in 1999 and 2009.