Emergency medical experts rush to help following deadly NE China tornado
2019-07-05 02:57:40 GMT
2019-07-05 10:57:40(Beijing Time)
Xinhua English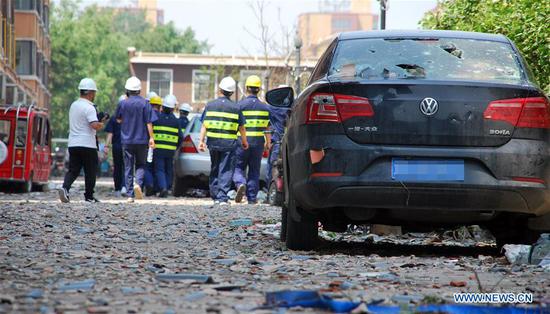 Photo taken on July 4, 2019 shows a residential area impacted by tornado in Kaiyuan City, northeast China's Liaoning Province. An emergency medical expert team has rushed to Kaiyuan in northeast China's Liaoning Province to help with treating the injured following a deadly tornado Wednesday afternoon, the National Health Commission (NHC) said. The disaster left six people dead and over 190 others injured. Of the injured, 63 are still being treated at six hospitals, according to local authorities. (Xinhua)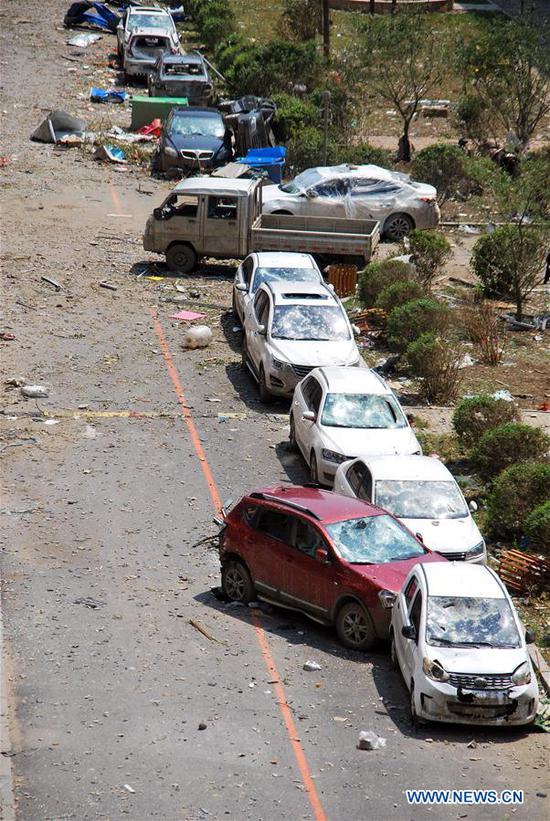 Photo taken on July 4, 2019 shows a residential area impacted by tornado in Kaiyuan City, northeast China's Liaoning Province. An emergency medical expert team has rushed to Kaiyuan in northeast China's Liaoning Province to help with treating the injured following a deadly tornado Wednesday afternoon, the National Health Commission (NHC) said. The disaster left six people dead and over 190 others injured. Of the injured, 63 are still being treated at six hospitals, according to local authorities. (Xinhua)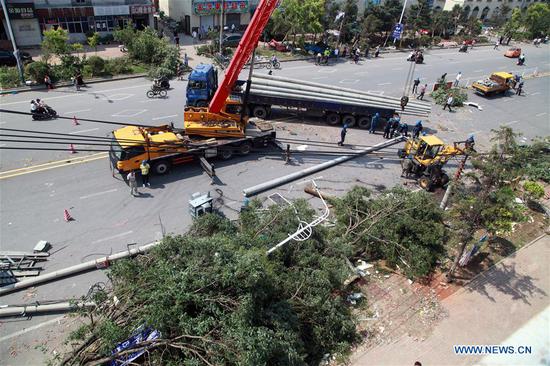 Rescuers clean the road and fix the power wires at a residential area impacted by tornado in Kaiyuan City, northeast China's Liaoning Province, July 4, 2019. An emergency medical expert team has rushed to Kaiyuan in northeast China's Liaoning Province to help with treating the injured following a deadly tornado Wednesday afternoon, the National Health Commission (NHC) said. The disaster left six people dead and over 190 others injured. Of the injured, 63 are still being treated at six hospitals, according to local authorities. (Xinhua)
BEIJING, July 4 (Xinhua) -- An emergency medical expert team has rushed to Kaiyuan in northeast China's Liaoning Province to help with treating the injured following a deadly tornado Wednesday afternoon, the National Health Commission (NHC) said.
Dispatched by the NHC, the team is comprised of nine experts in critical care medicine, orthopedics, neurosurgery, maxillofacial surgery and psychology with The First Hospital of China Medical University based in Shenyang, the provincial capital.
Local health authorities initiated an emergency response and coordinated treatment of wounded people immediately after the tornado struck Kaiyuan.
The disaster left six people dead and over 190 others injured. Of the injured, 63 are still being treated at six hospitals, according to local authorities.