Improve your style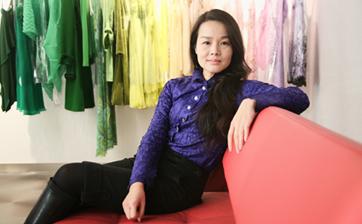 Fashion designer Souphie Sun
Too tall? Too short? Don't panic! Fashion designer Souphie Sun, owner of Fei Gallery & Boutique, explains how to make the most of your size.
Tall and thin
To distract from your height, go for loose or padded clothing – padded winter jackets are fashionable right now and will fill out your figure; padded shoulders will also fill out your silhouette. Two phrases we use in fashion are 'X-line' and 'A-line'. X-line clothing has wide shoulders, comes in at the waist and flares out again – perfect for thin people wanting more curves. A-line clothing is for broad-shouldered people and only comes out at the waist.
For men, that can mean bigger trousers; for women, pleated or flared skirts.Choose lighter fabrics that drape, not cling – silk, satin, chiffon – and wear accessories low, on your shoes, waist or hands, so people don't focus on your height.
Short and round
Darker reds, browns and oranges are good, and choose an H-line, which runs straight from your shoulders to the floor. Avoid tight or oversized clothing, especially if it's close around the shoulders. Focus on small patterns like flowers or dots, which will trick people's eyes into seeing you smaller.
Accessorise your face and neck to draw people's focus up, and use thicker, heavier fabrics like denim or wool that disguise the body's shape. Be careful about sequins or embroidered beads, which can accentuate curves. Also, patterns with horizontal lines of equal thickness will make you look bigger, so go for different-sized lines; an exception is when the lines are very thin – then they can be the same size.
Pear-shaped
This is very common in Asian people. Both the A-line and X-line are suitable; the X-line will make your shoulders look bigger and accentuate the thinner waistline. A flared skirt will help cover up bigger hips in women. Pear-shaped people suit most colours, but try combining a black bottom with thick material and a light, thin top.
Get more confidence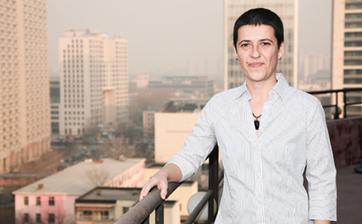 Dalida Turkovic
Are you holding yourself back from love? Overcome five common obstacles to a healthy relationship with this handy-dandy guide.
As a life coach, Dalida Turkovic helps all kinds of people looking for a change in their lives, from troubled businessmen to laowai who don't know whether to stay or go. She also knows a thing or two about love; here are her tips for the emotionally troubled.
For rejectophobics
'Fear of rejection is a very common source of low self-esteem. Before you can love anyone else, you need to fall in love with yourself; to have confidence and not let rejection damage you. Salespeople have a good strategy for when they don't sell something, and you can use it. Tell yourself, "This time it didn't work because that person was not for me. Now I'm one step closer to finding a better match."'
For the tongue-tied
'Try to breathe deeply and talk from the area two centimetres behind your belly button: you will feel more grounded and confident. Also, be interested in the other person's story and ask open-ended questions, not ones that result in yes-or-no answers. Confident people don't have to talk about themselves too much, and once the other person is talking you can relax and listen, rather than worrying about what you'll say.'
For spurned romantics
'Letting go can be a difficult process, even when you tell yourself that there are seven billion people on Earth! Dedicate half an hour a day to thinking about this person and writing down any feelings you have – love or hate – then fill the rest of your time with different activities that make you happy, and fill your brain with positive chemicals. Do this for nine days, then ritually burn the letters, the photos, everything.'
For the inexperienced
'Sometimes worrying about what something will be like is the biggest problem; experience it and you'll be happier. Give yourself one week to approach ten people, men or women, and have a five-minute conversation with each of them. It doesn't matter what you talk about or if they reject you, just learn to have fun with it. And learn about body language; try subtly mirroring people's postures so they feel more relaxed. Don't do it too closely, though, or they'll notice!'
For the broken hearted
'There is a grieving period when a relationship ends but many people make it last too long by remembering it over and over. These memories can be very bright and loud and painful, so imagine the scene in black and white, and very small, and also imagine yourself outside your body, looking in. It sounds odd but it works. And if your unhappiness has a physical feeling, reverse it in your mind – turn the black weight in your chest into a floating light.
'Also, treat yourself: be with friends and do activities that you haven't done in a long time. Take yourself on a date to give yourself approval instead of seeking it from partners. If you're hurt, you're allowing yourself to be hurt. It's always a choice.'
Try TV dating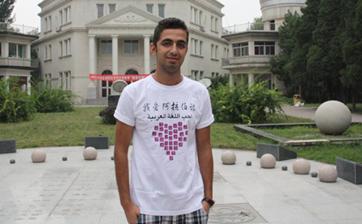 Mohamed Osama
Dating show veteran Mohamed Osama gives five steps to success gives five steps to success
Egypt-born Mohamed Osama became a minor celebrity after appearances on dating shows If You Are the One (Fei Cheng Wu Rao) and Be There or Be Square (Bu Jian Bu San). Here's his advice for fellow contestants.
1. Practise your Mandarin. I majored in Chinese, so although they treated me like a laowai at first, after spending some time talking to me, they're like, 'He talks Chinese. He's okay.'
2. Find your character. These shows are popular because they find big characters to compete with each other, so work out what kind of personality you have and play up to it. If you're a crazy guy, be really crazy; if you're an intelligent guy, show them just how smart you are.
3. Try to relax. You'll have support on set: the director will tell you what to do, and the hosts are very cool – they just want to make people laugh. I joke around with them to reduce the tension.
4. Don't worry about winning. Even if you lose, you will get many emails from people. I had 5,000 in one week.
5. Don't misjudge the crowd. On my first time, I was doing good until they showed a video of me dancing with my [female] Italian friends in a club. Then suddenly all the women voted 'no'!