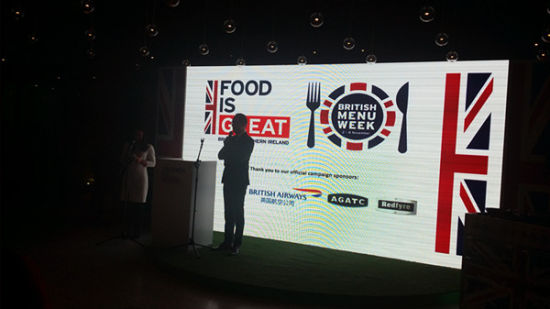 Steven Liu, the image ambassador of Food is GREAT in China, addresses the launching event at the Opposite House Monday night. (Photo/ECNS)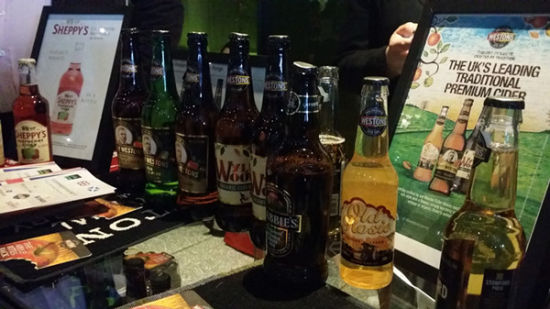 Sales of British beer have exploded after Xi's pub visit. (Photo/ECNS)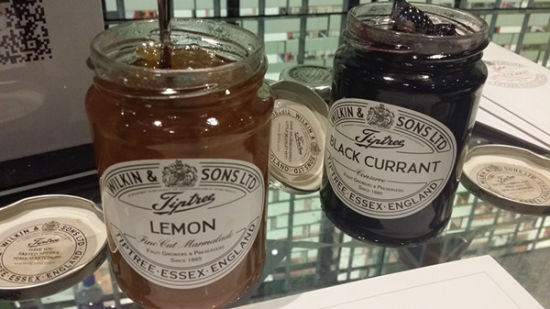 Wilkin & Sons fruit jellies. (Photo/ECNS)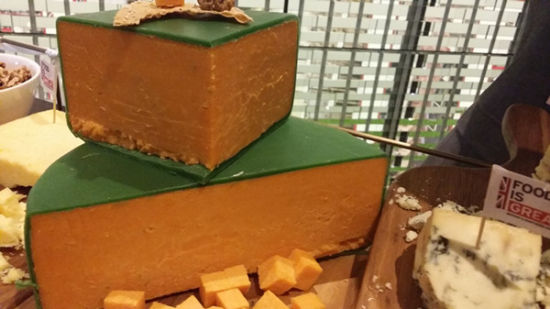 Somerdale cheeses. (Photo/ECNS)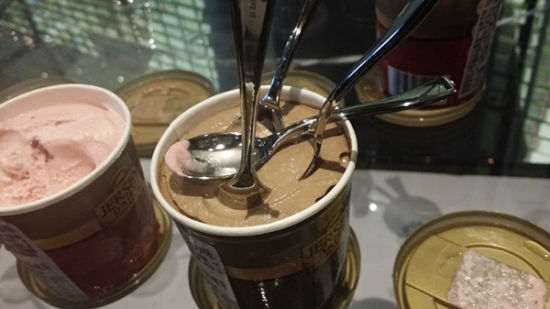 Jersey Dairy ice creams. (Photo/ECNS)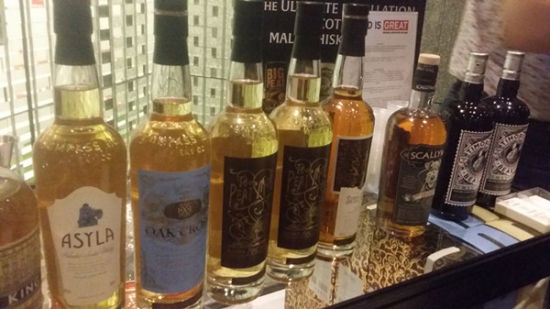 Scotish whisky. (Photo/ECNS)
Fish and chips have been under the spotlight since Chinese President Xi Jinping's visit to the Chequers pub in Oxfordshire on October 22, invited by British Prime Minister David Cameron. But the UK wants people in China to know that there's much more on the British menu.
The British Embassy in Beijing has kicked off a week-long promotion event called Food is GREAT, to showcase the wide array of cuisine the British Isles have to offer. The event is sponsored by AGATC, Redfyre and British Airways.
Over 200 food and drink luminaries were treated to a tasting tour of cheese, liquor, salmon and ice cream at the Opposite House in Sanlitun Village on Monday night.
The British Embassy's Charge d'affaires, Martyn Roper, awarded celebrity chef Steven Liu as the image ambassador of Food is GREAT in China.
Liu highlighted the diversity and creativity of British food at the launching event, saying that people in Beijing will have the opportunity to find out what is uniquely great about British cuisine.
Karen Morgan, who took up her post as the Agriculture, Food and Drink Counsellor in the British Embassy this April, addressed the opening ceremony.
"China is at the moment the most important country for UK's exports of food and drinks," she said. "My task is to promote what is available in the UK to China."
In the current stage, China is UK's sixth largest importer of food and beverages. The UK exports around £495 million worth of food and drink to China, with salmon, whiskey and pork topping the list. Morgan said she hopes the number will double this year.
Other items gaining popularity in China include chocolate, beer, gin and dairy products such as ice cream, yoghurt and cheese, according to Morgan.
Purchases of beer, especially Greene King IPA, the one that Xi had at Chequers during his first-ever state visit to the UK from Oct. 19 to 23, has increased exponentially.
"The wholesale amount has risen by over a hundred times in the past few days," said Zhang Qing, manager of Beijing PFB-Trading International CO., Ltd., a beer and cider distributor based in Beijing that had a booth at the launching event.
"We're also trying hard to promote British cider. It's healthy, non-fattening and fruity," Zhang said, adding that the drink has become especially popular in the south, such as the coastal city Xiamen.
Also putting up a booth was XIX Spirit, a distributer of British liquor for nearly 20 years. Manager Harold Broese van Groenou said Scottish whisky has already become a darling for Chinese liquor lovers.
"Whisky is replacing wine at Chinese get-togethers," he added.
Although cheese isn't a traditional ingredient of Chinese cuisine, Morgan said cheese exports are on the rise, mostly thanks to people aged under 15 in China.
Also on exhibition were Jersey Dairy ice creams, Wilkin & Sons fruit jellies and Somerdale cheeses.
The British menu week runs until November 6.
More info at: https://www.gov.uk/government/world-location-news/save-the-date-british-menu-week