Medical Workers' Day: Practicing physicians reach 3.6 million in China
2019-08-20 02:19:07 GMT
2019-08-20 10:19:07(Beijing Time)
Sina English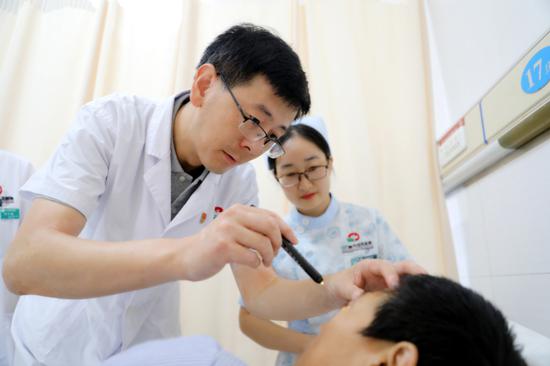 The number of practicing physicians in China reached 3.6 million in 2018, while visits by patients exceeded 8.3 billion in the same year, China Central Television reported on Monday.
According to the National Health Commission, among the 3.6 million practicing physicians, over 20 percent of them are at senior level.
In addition, statistics indicate that the total number of registered doctors increased by 80.4 percent between 1998 and 2018. And the doctor visits increased by 290.1 percent in the same period.
The data comes as the country celebrates its second Medical Workers' Day on August 19.
Medical Workers' Day is the fourth industrial day dedicated to a particular profession in China. China also celebrates Teachers' Day, Journalists Day and Nurses Day.
Source: CGTN