Traditional Tibetan medicine to be made available in all of Tibet hospitals by 2020
2017-04-18 23:33:35 GMT
2017-04-19 07:33:35(Beijing Time)
Global Times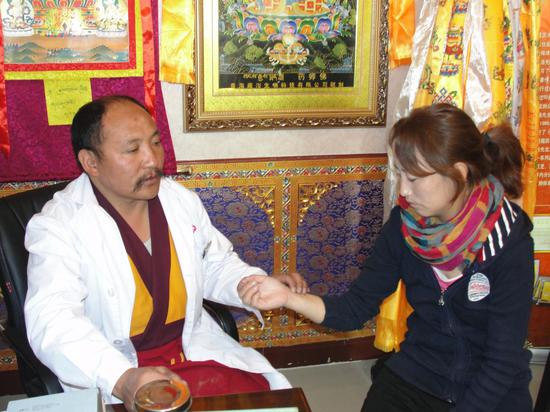 Photo:Internet
Officials in Southwest China's Tibet Autonomous Region have vowed to provide traditional Tibetan medicine services and facilities to all counties in the region by 2020.
Launched jointly by the Health and Family Planning Commission and the Reform Commission of Tibet on April 10 in Lhasa, the plan will provide all clinics, hospitals and health service institutions across the region with the means to practice traditional Tibetan medicine, the Tibet Daily reported Monday.
Under the 13th Five-Year Plan (2016-20), the ratio of traditional Tibetan medicine practitioners will be raised to more than 20 percent in all town-level hospitals and community clinics by the year 2020.
The number of county-level hospitals that provide Tibetan medicine services increased from 20 in 2012 to 42 in 2016, including Tibetan medicine hospitals in Nyingchi and Nagqu prefectures, according to the Tibet Health and Family Planning Commission's website.
Tibetan medicine, known as Sowa Rigpa in Tibetan, has been used to cure aches and ailments for over 3,800 years. It draws on traditional Chinese, Indian and Arab medicine and is mainly practiced in Tibet and the Himalayan region. It uses herbs, minerals and sometimes insects and animal parts.
The State Council listed Tibetan medicine system in the first batch of China Intangible Cultural Heritage in May 2006.
Fifteen Tibetan medicine therapies and practices have been included in the national intangible cultural heritage list.
China and India filed competing bids for Tibetan medicine to be included in the UNESCO Intangible Cultural Heritage list.