Egypt returns 13 ancient notes to China for 1st time
2017-09-12 01:26:03 GMT
2017-09-12 09:26:03(Beijing Time)
Agencies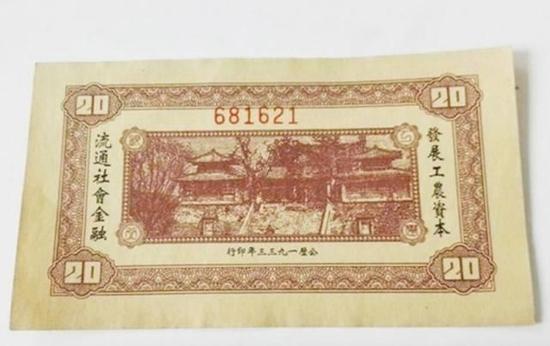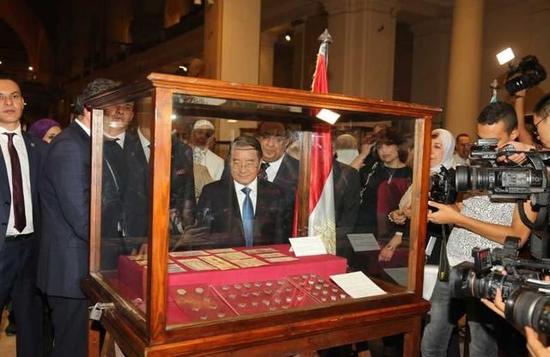 Egypt handed 13 pieces of smuggled ancient antiques to back to China on Sunday, including ancient banknotes and bonds dating back to late 19th century.
The coins, banknotes and bonds were returned to the Chinese embassies in Cairo by the Ministry of State of Antiquities during a ceremony held in the Egyptian museum, according to Egyptian website Al Arabiya English.
These bonds are listed as Chinese heritage due to their significance to the studies of economic life in ancient China's Qing dynasty.
Ahmed Al-Rawi, the head of the Antiquities Units at Egyptian ports, said the antiques were handed over in accordance with the UNESCO agreement which Egypt joined in 1972.
China and Egypt signed a joint agreement in October 2010 to combat illegal trade of historical relics, which obligate both countries to seize foreign antiques if smuggled into the territories of respective nations.
Shi Yuewen, counselor of cultural affairs at the Chinese Embassy in Egypt, praised the Egyptian officials for their cooperation.
China lost many of its relics through centuries of wars, natural disasters and plunder by foreign invaders. At least 17 million Chinese cultural relics are believed scattered around the globe, with 1 million of them being art objects in 200 different museums in 47 countries, according to UNESCO.
Xie Chensheng, senior consultant at China's State Administration of Cultural Heritage, said China is facing the serious problem of antiques outflow. "While in the past many of them were looted by other countries, illegal trades of antiques have also been rampant in recent decades," said Xie.
Meanwhile, government groups and wealthy collectors also frequently took part in auctions to buy back prized pieces from abroad, he added.