Intact dinosaur eggs discovered in Yiwu
2018-10-09 07:18:44 GMT
2018-10-09 15:18:44(Beijing Time)
Sina English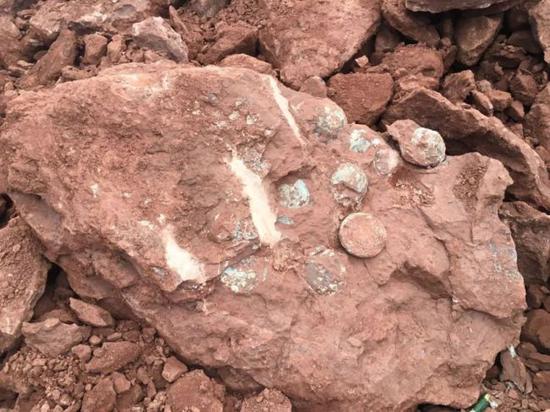 Dinosaur egg fossils discovered in the city of Yiwu, Zhejiang Province, October 4, 2018. [Photo: thepaper.cn]
15 intact dinosaur egg fossils have been found in the city of Yiwu, Zhejiang Province, October 4, 2018, reports thepaper.cn.
The fossils are now undergoing further study at the municipal museum in Yiwu.
It's believed the fossils date back around 80 million years.
The area where the discovery was made is already home to numerous dinosaur footprints.
Source: China Plus