Giant panda Gao Gao returns home after 15 years in U.S.
2018-11-08 03:25:12 GMT
2018-11-08 11:25:12(Beijing Time)
Sina English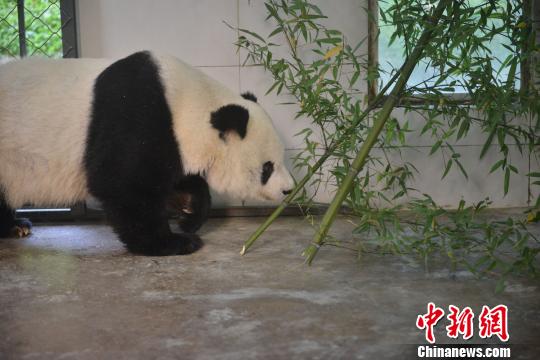 After 15 years at San Diego Zoo in California, Gao Gao returned to the Chinese Center for Research and Conservation for the Giant Panda in Dujiangyan, Sichuan Province, on Thursday.
Gao Gao is 28 years old this year, equivalent to about 98 years in human beings, said Li Desheng, a giant panda expert at the center.
The panda suffered from testicular cancer and underwent surgery in the United States.
It will spend a month in quarantine at the Dujiangyan center, equipped with experienced breeders and veterinarians.
Gao Gao was born in China in 1990 and brought to the U.S. in 2013.
It fathered five cubs with matriarch Bai Yun, four of which have been sent back to China, except for Xiao Liwu ("little gift").
With Gao Gao returning home, the number of giant panda returnees at the center has reached 13.
Source: Agencies