Chinese movies showcase at London Film Festival
2020-10-08 07:46:36 GMT
2020-10-08 15:46:36(Beijing Time)
Xinhua English
LONDON, Oct. 7 (Xinhua) -- Amid rising coronavirus infections across Britain, the 64th BFI London Film Festival (LFF) launched here Wednesday, with 58 films from around the world, including China, to be delivered both virtually and via physical screenings in the following 12 days.
Among them, there are Chinese feature "Striding into the Wind", directed by young Chinese director Wei Shujun, and a Britain-China co-product "Sound For The Future", directed by British filmmaker Matt Hulse, according to the LFF website.
The LFF introduced that in "Striding into the Wind", "Wei Shujun presents a restless odyssey of the post-90s generation in Beijing, centering on the wayward life of hard-headed film school dropout Kun."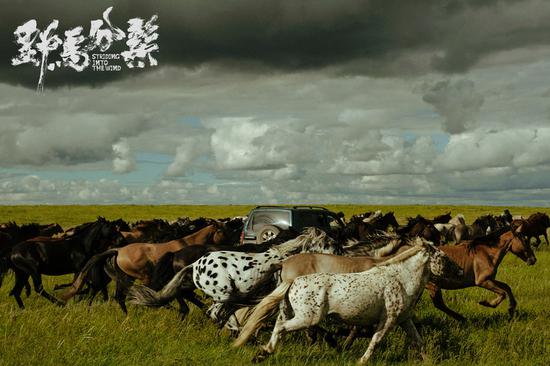 Previously, the film was shortlisted at the Cannes Film Festival in 2020 as one of only two finalists among Chinese-language films.
This is not the first film of Wei Shujun that has been recognized at Cannes. His short film "On the Border" got a special mention in the main competition of the festival in 2018.
According to the full LFF agenda, till Oct. 18, works from more than 40 countries and regions, including fiction, documentary, animation, artists' moving image, short film and restored classics, will be presented at the festival.
As Britain's leading film event, the LFF introduces new British and international films to London and Britain-wide audience, attracting significant international film industry participation.