"The Sacrifice" continues to lead China's box office
2020-11-17 02:35:12 GMT
2020-11-17 10:35:12(Beijing Time)
Xinhua English
BEIJING, Nov. 17 (Xinhua) -- War film "The Sacrifice" continued to lead the Chinese mainland's daily box office chart on Monday, generating about 7.8 million yuan (about 1.19 million U.S. dollars).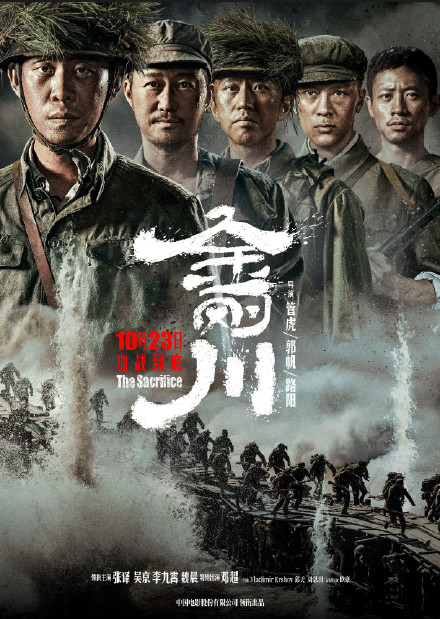 That brought the film's total box office revenue since its Oct. 23 release to roughly 1 billion yuan, figures compiled by the China Movie Data Information Network showed.
Set during the War to Resist U.S. Aggression and Aid Korea (1950-1953), the film was co-directed by Guan Hu, also the director of this year's blockbuster war epic "The Eight Hundred."
The American superhero film "Hellboy: Rise of the Blood Queen" ranked second, grossing about 3.44 million yuan on the eighth day of its screening.
Coming in third was the inspirational film "Find Your Voice," which raked in about 3.23 million yuan on Monday.