Prince Harry and Meghan Markle may 'break tradition' with wedding cake
2017-12-05 02:29:50 GMT
2017-12-05 10:29:50(Beijing Time)
Sina English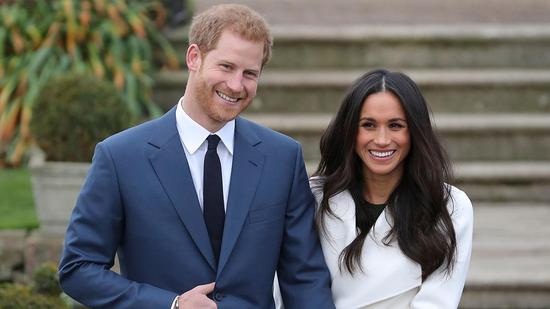 Prince Harry and Meghan Markle are currently planning their spring wedding!
The newly engaged couple, who are set to wed in May 2018 at St George's Chapel at Windsor Castle, are in the process of nailing down all the intricate details for their highly anticipated nuptials. ET spoke with former royal chef Darren McGrady on Monday, who shared his predictions on what type of cake the two will choose for their royal wedding.
"This could be the very first time where they break with tradition and don't have a traditional fruitcake," said McGrady, who was the Royal Chef with Queen Elizabeth from 1982 to 1993, and with Princess Diana and Prince William and Harry from 1993 to 1997.
"It wouldn't surprise me if Meghan chose a traditional American cake -- a layered sponge cake -- and found an American baker in London to make it," he continued, explaining that the bride traditionally chooses the wedding cake flavor. "They wouldn't start planning the cake just yet, but probably making a choice in the next few weeks or so."
McGrady said that if the two decide to go with a traditional fruitcake, they will be looking for bakers within the next few weeks. It takes about 3-4 months to make the wedding cake, he says, so the bakers would need to start working on it in January in order to be ready for decorating a week before their nuptials.
McGrady tells ET that despite reports that Harry and Markle will have a banana cake, he doesn't believe that to be true -- and a palace spokesperson tells ET the same. McGrady reveals, however, that Harry and his brother, Prince William, were big fans of banana-flavored desserts growing up.