Actress Joe Chen caught driving under the influence in Taipei
2018-01-04 06:11:10 GMT
2018-01-04 14:11:10(Beijing Time)
Sina English
Taiwanese actress Joe Chen was arrested for drunk driving in Taipei in the early morning of January 4th, according to reports.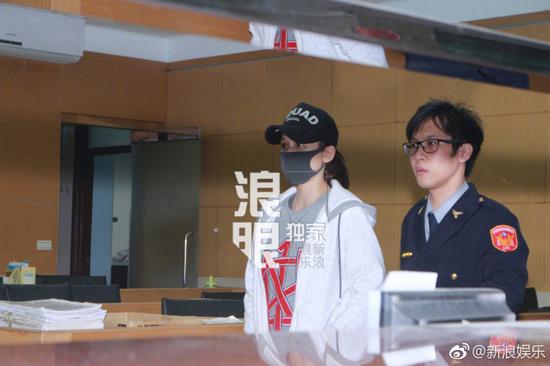 Photo/Sina
She was arrested after her breathalyser test showed a blood alcohol reading of 0.67mg/L. Any above 0.15mg/L is considered illegal in Taiwan. Dui punishments are pretty serious in Taiwan.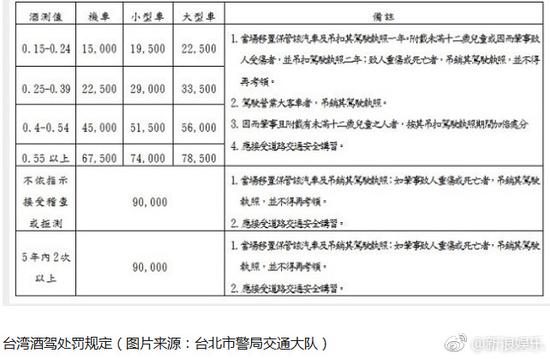 Photo/Sina
The 38-year-old actress was released on a bail of NT$100,000 (S$4,500).
She apologized for her ill behavior on her Twitter-like social media service Sina Weibo account, saying that she drave out for night snack after drinking at home.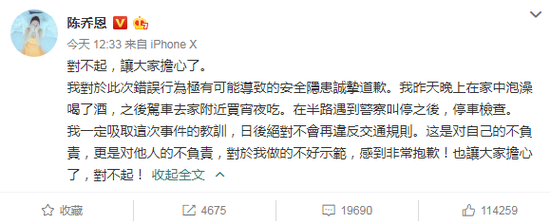 Photo/Sina Weibo