Adriana Lima announces she's leaving Victoria's Secret
2018-11-09 03:11:01 GMT
2018-11-09 11:11:01(Beijing Time)
Sina English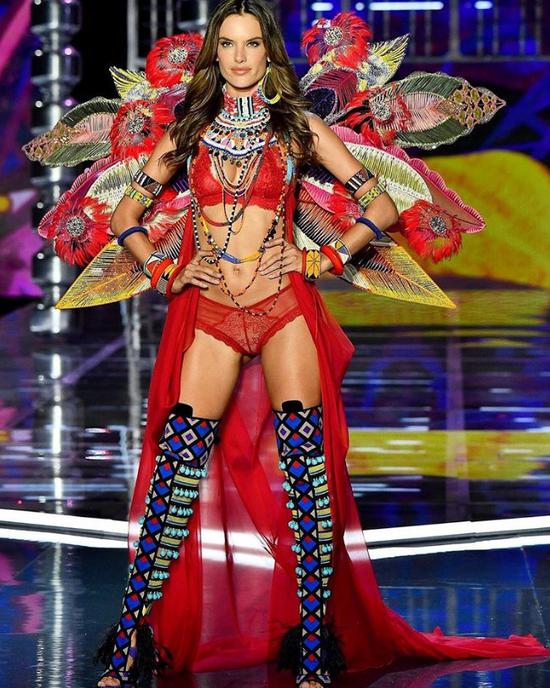 Adriana Lima is hanging up her wings.
On Thursday, the supermodel announced she was leaving Victoria's Secret after almost 20 years with the lingerie brand.
Lima, who made her Victoria's Secret Fashion Show debut in 1999 at just 18 years old, walked down her final runway on Thursday, which will air on December 2nd.
"I think this year is going to be the highlight of my career," she said.
"This has been my 18th fashion show and I am still as excited as I was from the first day. I always love to be on runways and being part of the Victoria's Secret show. It my favorite to do."
"I'm looking forward to support women and being connected to different projects which support women around the world," Lima, 37, revealed.
"That like my future from now on but I am still happy that I am part of Victoria's Secret this year," she continued. "You guys are going to love this year's show. To me it is definitely going be very special."
Last year, Lima's pal Alessandra Ambrosio also took to social media to announce her departure from Victoria's Secret.
"Words cannot describe how grateful I am to have been working for this amazing brand that inspires me and women all over the world," Ambrosio, 37, wrote at the time.
"In my wildest dreams I would have never imagined doing 17 Victoria's Secret Fashion Shows," she added. "Thank you Ed, and all my Victoria's Secret family for making these memories unforgettable. Last night was so emotional to say goodbye to my #angel sisters but we put on the biggest and best show ever.
"I could not have done this without all the love and support from my fans. It gives me great pride to be part the Victoria's Secret movement! I will always be cheering for you! Love you forever. ❤️"
Agencies