Face of Colombian coffee Carlos Sanchez dead at 83
2018-12-31 03:29:07 GMT
2018-12-31 11:29:07(Beijing Time)
Sina English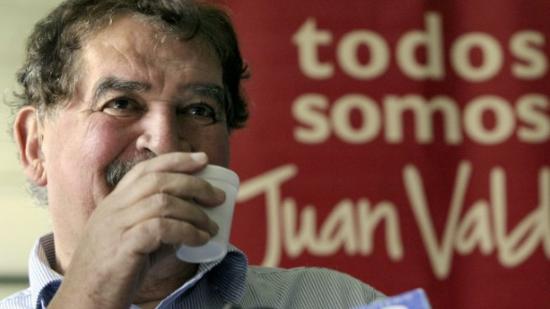 A respected Colombian actor known for his rendition of coffee grower Juan Valdez, an icon for Colombian coffee, died Saturday at the age of 82.
Carlos Sanchez, who played the role of Valdez from 1969 to 2006 in television and print advertisements, passed away in the town of Medellin from a respiratory ailment, said Roberto Velez Vallejo, general manager of the state-run National Coffee Growers Federation.
"Carlos Sanchez has left us. His whole life has proudly embodied the character of Juan Valdez around the world. A tribute to his memory and an eternal thanks from Colombia's coffee growers for his dauntless work and dedication in favor of Colombian producers," Velez tweeted.
He will be remembered by millions who have seen the ads showing a mustachioed Valdez, accompanied by his mule Conchita.