Chinese idol Wang Yuan needs to study up on self-discipline, not PR speak
2019-05-22 02:46:47 GMT
2019-05-22 10:46:47(Beijing Time)
Sina English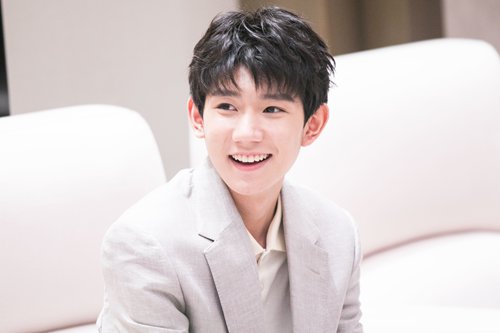 Wang Yuan Photo: IC
A video of young Chinese idol Wang Yuan smoking inside a restaurant in Beijing was posted on Sina Weibo on Tuesday morning, immediately becoming a sensation online. The hashtag #Wangyunchouyan# (Wang Yun smoking) was used 355,000 times and received more than 1.37 billion views after just several hours.
It wasn't long before the renowned young idol apologized through his Sina Weibo account, saying he regretted his mistake and the negative social impact caused by his behavior as a public figure. He asked for forgiveness and promised to be a better adult in his apology.
Worth noting, the post came just around half an hour after the health department for the city's Chaoyang district, where the restaurant is located, declared in a Sina Weibo post it would be investigating the incident as smoking in public indoor areas is prohibited by law.
Wang is not unfamiliar with such apologies.
The words used in his apology were quite similar to those he used in his last public apology in late December 2018 after being caught jumping over a traffic fence by the side of the road.
The fact that this second violation comes just five months after the first, begs the questions: Has the idol really learned how to behave himself or just learned the format for a public apology in the face of PR crisis?
The answer is uncertain.
However, there is more than enough reason to hold the idol to higher moral standards and to expect more of him.
For one, the 18-year-old Wang, who debuted as a member of the incredibly popular Chinese boy band TFBoys at the age of 13, has long been held up as a role model.
Apart from accepting special interviews and talking about the social responsibilities of young people during China Youth's Day this year, Wang is also a UNICEF Special Advocate for Education. Earlier this year, his revelation that he plans to study at the Berklee College of Music portrayed him as a young man courageously chasing his music dreams. His participation in I'm CZR, a reality entertainment program focusing on singer-songwriters, also managed to further establish his public image as a thoughtful young man with a passion for music.
If Wang was some unknown hopeful, perhaps his actions could be overlooked, but Wang belongs to TFBoys, one of the most popular groups in China.
TFBoys has more than 17.82 million followers on Sina Weibo, while Wang himself has 73.97 million.
He was so popular that when he filmed Chinese director Wang Xiaoshuai's Silver Bear-winning film So Long, My Son, even the well-known director was surprised to see that his fans would go so far as to fly all the way from far off cities to show support for Wang at film shoots.
But all these efforts are now cast under a shadow due to a careless disregard for city regulations concerning smoking indoors. What makes things worse is that he once said that he hoped his father would stop smoking.
After Wang posted his apology online, many fans posted comments talking about the dangers of smoking and encouraging him to give up the habit. Other fans said that while they were standing by their idol, they wouldn't make excuses for his smoking.
Since Wang began his career so young and fans could watch him grow, many of his fans gave him a lovely nickname "little brother." Perhaps still seeing the now adult Wang as a younger sibling, many said they would like to see him grow to be a better adult as he said.
However, what the young idol needs to do is to learn from his mistakes instead of apologizing for such mistakes again.
(Agencies)