Guo Jingming's fantasy film 'L.O.R.D' to hit cinemas on Sep 30
2016-09-02 02:58:01 GMT
2016-09-02 10:58:01(Beijing Time)
Global Times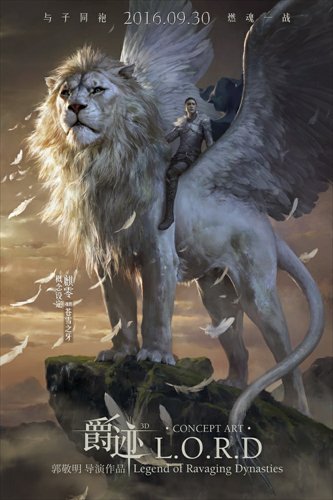 Concept art for L.O.R.D: Legend of Ravaging Dynasties Photo: IC
Starring A-list Chinese actors including Fan Bingbing, Wu Yifan and William Chan, writer-turned-director Guo Jingming's CGI fantasy film L.O.R.D: Legend of Ravaging Dynasties will hit on September 30, Guo announced at a press conference in Beijing on Thursday.
The film, an adaptation of Guo's 2010 novel of the same name, is set on the fantasy continent of Odin, which has four countries themed on the four elements of earth, wind, fire and water. Each country has seven "Lords" - the top masters of magic, each of which has one disciple.
A conspiracy leads the four countries to war and a battle between these Lords and their disciples.
The film became the center of controversy after Guo unveiled the film's first trailer in June at this year's Shanghai International Film Festival, as netizens complained the film's CGI was of poor quality.
At Thursday's press conference, Guo revealed that the movie will also be released for IMAX 3D and is now in post-production.
The film is the first film in China to use motion capture technology to produce a full length CGI animated feature film.