Fox teases 'X-Men' spin-off
2017-08-10 05:30:48 GMT
2017-08-10 13:30:48(Beijing Time)
Agencies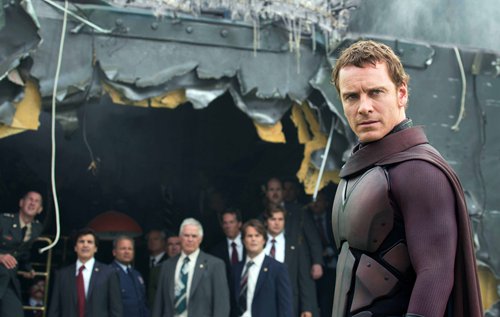 A scene from X-men: Days of Future Past Photo: IC
US television network Fox Tuesday gave the first official story details for its X-Men spin-off - confirming there will be no X-Men in the show.
The Gifted - Fox's first collaboration with Marvel - stars Stephen Moyer and Amy Acker as the fugitive parents of mutant children on the run from shady government agents.
Speculation had swirled on social media that Professor X and company would play no part as The Gifted joined up with another underground network of mutants.
"That's not a dodge. That's not like 'The X-Men are gone and we're never going to deal with it,'" showrunner Matt Nix told journalists at the Television Critics Association summer press tour in Los Angeles.
"It's a thing in the show and we're going to be exploring it, and it's a huge deal to these guys, it's a huge deal in the world. It's one of the central mysteries of the show."
The 10-episode show is not based on any individual Marvel Comics storyline, but it will share some characters with the X-Men franchise.
Polaris, Blink and other favorites are expected to appear, although their powers may not be as fully developed as in the comics, Nix said.
"She's not comfortable with her powers... She struggles with it," said Jamie Chung, who plays Blink.
Moyer said Marvel had made all of its comics available to the cast for research, "so we could all go down the rabbit hole or not. It's up to the individual actor."
Marvel's work with Disney has since eclipsed the X-Men movies but the original film in 2000 is credited with sparking the re-emergence of superhero movies.
Ten X-Men movies have so far clocked up $5 billion in worldwide box office receipts.
The installments have ranged wildly in quality, with Days of Future Past receiving almost universally glowing reviews while Origins was hammered by the critics.
The Gifted premieres on Fox on October 2.