Oscars to add 'Popular Film' category, creating questions
2018-08-09 02:07:38 GMT
2018-08-09 10:07:38(Beijing Time)
Sina English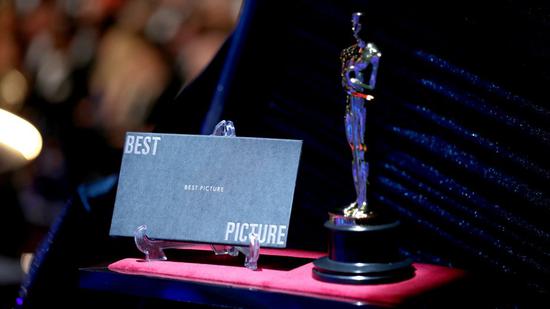 Alarmed by plunging television ratings for the Academy Awards, the organization behind the Oscars said on Wednesday it would add a category for blockbuster films and shorten the telecast by giving out some statuettes during commercial breaks.
Yet adding a category for "outstanding achievement in popular film," as John Bailey, the president of the Academy of Motion Picture Arts and Sciences, put it in a letter to members, could create new problems for the beleaguered organization.
What if a movie many see as a legitimate best picture contender — the worldwide smash "Black Panther," for instance — receives a nomination for the populist Oscar but not for best overall picture? Does that mean "Black Panther" and films like it are second-class citizens?
The letter, co-signed by Dawn Hudson, the academy's chief executive, did not say what would constitute a "popular" film or whether movies nominated in that category could also be nominated for best picture. (An academy spokeswoman later clarified that they could.) The category will make its debut at the next Oscars ceremony, which will be held on Feb. 24 and televised on ABC.
"Eligibility requirements and other key details will be forthcoming," the letter said. The academy did not respond to a request to interview Ms. Hudson or Mr. Bailey, who was re-elected to a second one-year term as president at a board meeting on Tuesday night.
The academy's board also voted to keep the telecast to three hours, which it described as an effort to deliver "a more accessible Oscars for our viewers worldwide." To trim the telecast — the last show, in March, stretched nearly four hours — the academy said it would present "select categories" during commercial breaks, with the winning moments edited and aired later during the broadcast.
It did not say which categories could be edged aside. The most likely are the three Oscars presented for short films. Producers hired to shape the annual telecast have long pressed the academy to reduce the number of awards presented on air. (There are now 25.) But academy traditionalists — some of whom have left the board in recent years — always pushed back.
A third change will not take effect until 2020, the academy said. The telecast will be held earlier in the year in an attempt to speed up Hollywood's awards season, which in recent years has stretched to four solid months of ceremonies. By the time the Oscars roll around, there is little suspense about who will win what, and the honorees themselves have a catatonic look, having been trotted from one awards podium to the next.
The change in dates may force other telecasts, including the Grammy Awards, to recalibrate their own positions on the calendar.
Source: Agencies