New Harry Potter movie stars seek to charm China
2018-11-01 06:51:03 GMT
2018-11-01 14:51:03(Beijing Time)
Sina English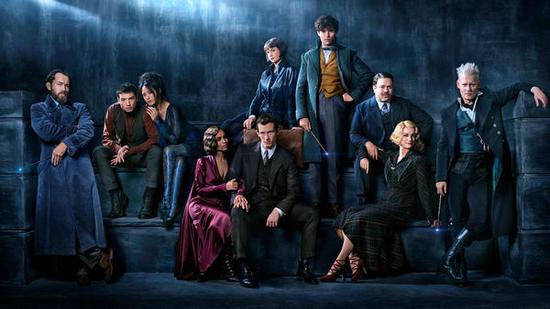 Hogwarts will hit the big screen again this month, with Fantastic Beasts: The Crimes of Grindelwald, the second film of the titular spin-off franchise that's also a prequel set 70 years before the Harry Potter stories.
It'll open in China and North America on Nov 16.
Oscar-winning British actor Eddie Redmayne plays the magic world's talented zoologist, Newt Scamander, who hunts for Gellert Grindelwald, the dangerous and powerful villain who has escaped prison and started to recruit dark wizards in 1927.
Redmayne reveals he once felt a bit jealous since many of England's excellent actors have appeared in the Harry Potter franchise but he hadn't.
The shooting is like a party, which was fun, he said during an interview in Beijing on Sunday.
Agencies