Jackie Chan fights Arnie in new film due out August 16
2019-08-09 02:29:21 GMT
2019-08-09 10:29:21(Beijing Time)
Xinhua English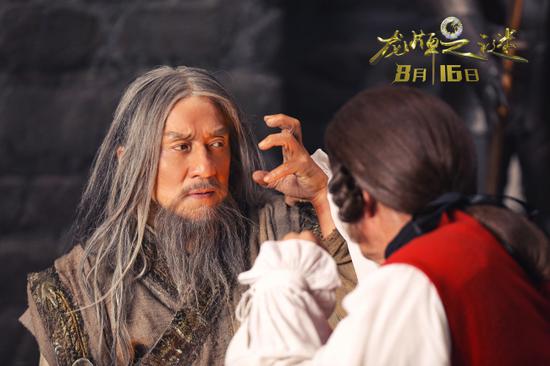 Jackie Chan and Arnold Schwarzenegger look ready to fight in a poster for the new film "Mystery of the Dragon's Seal: Journey To China", which is due to hit screens across China on August 16. [Photo provided to China Plus]
An upcoming movie, "Mystery of the Dragon's Seal: Journey To China", which sees China's famous martial artist Jackie Chan and the American action star Arnold Schwarzenegger pitted against each other, is due out in cinemas across China on August 16.
It is the first time the pair has appeared together in a film.
The movie, a sequel to the 2014 Russian mega-hit "Forbidden Empire", is set in the 18th century. It focuses on the adventures of an English traveler mapping out the Russian Far East. Along the way, he meets monsters, princesses, the King of Dragons, and martial arts masters.
An earlier report at China.org.cn says the film touches on some Chinese legends. "Journey To China" also introduces the audience to Western literary tales such as "The Man in the Iron Mask" and "Tsar Peter the Great".
Source: China Plus