Selena Gomez reveals she became friends with Taylor Swift through their Jonas Brothers romances
2017-12-07 02:10:27 GMT
2017-12-07 10:10:27(Beijing Time)
Sina English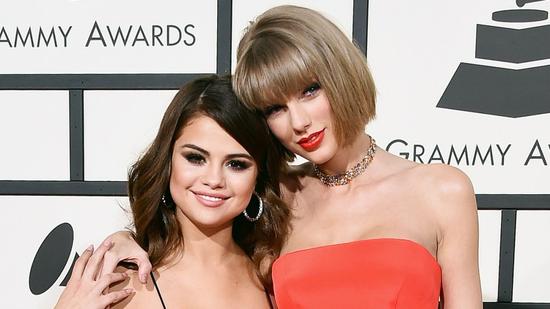 It turns out Selena Gomez and Taylor Swift owe it all to the Jonas Brothers. The "Wolves" singer revealed on Tuesday, December 5, that she met her BFF through dating Nick Jonas nearly a decade ago.
"We actually dated the Jonas Brothers together! It was hysterical," Gomez, 25, explained in an interview with Britain's KISS FM.
The Disney alum dated Nick back in 2008 and the "Look What You Made Me Do" singer was linked to Joe Jonas that same year. After Joe infamously broke up with Swift over a 27-second phone call, the Grammy winner wrote "Forever and Always" about him.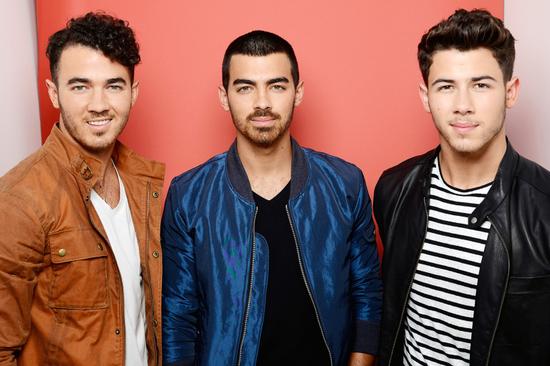 Kevin Jonas, Joe Jonas and Nick Jonas of The Jonas Brothers attend Fox Teen Choice Awards 2013 held at the Gibson Amphitheatre on August 11, 2013 in Los Angeles, California. FOX via Getty Images
Gomez continued, "It was amazing, because [Taylor] was the girl with the big curly hair and all the bracelets and the cowboy boots. And I was definitely up-and-coming, and we just clicked."
"It was the best thing we got out of those relationships," Gomez joked. "They're lovely, by the way. We're all friends now. We were young, you know, it's a different time."
Gomez, who was recently named Billboard's Woman of the Year, got back together with on-again, off-again boyfriend Justin Bieber in November, a source exclusively confirmed to Us Weekly. The "It Ain't Me" singer dated The Weeknd for 10 months before reuniting with Bieber.
The "Gorgeous" singer's relationship with boyfriend Joe Alwyn first made headlines in May, and while it's unclear how long they have been official, an insider told Us exclusively in October the pair are "very much in love."
Joe and Nick have also moved on in their live loves since their days with Swift and Gomez. The DNCE frontman is engaged to Game of Thrones' Sophie Turner, and the "Jealous" crooner is "causally dating" Georgia Fowler.(Agencies)